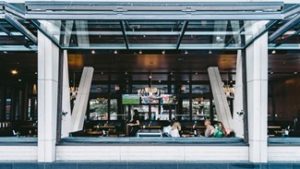 Make the policies you have put in place stick.
Since the national focus on this topic has intensified recently, I've noticed how many of my clients and friends in the industry have been talking nonstop about it. That is healthy. They are making change.
Last October, I wrote about the topic here. In this month's FSRmagazine, devoted to the business of full-service restaurants, Jessie Szalay interviewed me for her article "How Restaurants Can Root Out Sexual Harassment."
In Szalay's article, I suggested the industry set a goal of going from risky to exemplary. You can do the same for the multi-unit independent restaurant company you own and improve the lives of your people and the reputation of your industry.
Going from Education to Results
Societal change comes from first identifying an issue, then addressing it, and finally confirming progress.
Every worthwhile operator has already responded to the national focus on this issue. They have retrained and educated their entire staff and rooted out offenders. The critical final step happens now. The best companies are taking the time to reinforce that they are serious about permanent change.
Four Steps to Measure Change and Improvement
Seek Anecdotal Evidence. Go on the floor and into the kitchen. Ask what has changed. Seek both general stories and specific stories about people. "X might have happened in our kitchens last year, but it does not anymore."
Practice Zero Tolerance. Make sure offenders have been rooted out and terminated. That action reinforces your message that this change and caring is not just a passing fad.
Confirm Whistleblowers Are Heard. You have set up an easy path for whistleblowers to be heard. Now go back and establish whether that hotline has been used. Do all your staff know it is there?
Be Positive. Talk freely, in management, pre-service and staff meetings, about all this in the context of societal change. Link your efforts to the world being a better place; fairer, more considerate, and more understanding of all people. When you reinforce the positive you strengthen your culture.
When you do the right thing and take these steps, you give your employees comfort that they are in a safe workplace and reduce your risk of fallout from and damages of unacceptable behavior.