According to a recent survey, restaurateurs are optimistic about the future. The top priorities identified by respondents are:
staying true to their culture,
creating profitability, and
generating revenue.
The survey of restaurateurs was conducted by Surrender, Inc. in partnership with the Texas Restaurant Association. A full 86% of the respondents said they were optimistic about the future of their business. When presented with a variety of potential issues or challenges, most of the responses fell into the areas of ensuring their culture is represented in every interaction, maintaining or increasing profitability in a recovering economy, and building and maintaining revenue.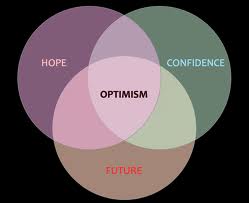 It might be surprising to learn that restaurateurs are so concerned with truly living their culture. However, it's a good indication of their understanding of culture as a true point of differention in a competitive market. When thinking about how to build revenue, these business leaders know that perfecting their culture is their true differentiator.
A restaurant's culture supports their effort to attract both associates and first-time diners. Culture and atmosphere are used to best effect to turn first-time guests into regulars.
Good examples of corporate culture include Friday's fun, upbeat atmosphere and knowing you will experience great service at Nordstrom. Starbucks always feels like your "third place". . . somewhere you want to return when you aren't at home or work. At Urban Outfitter's, you know you will find creative street-level fashion and people.
But, what is restaurant culture anyway? It's one of those elusive things that is difficult to define, but you definitely know it when you see it. And you really notice when it misses the mark.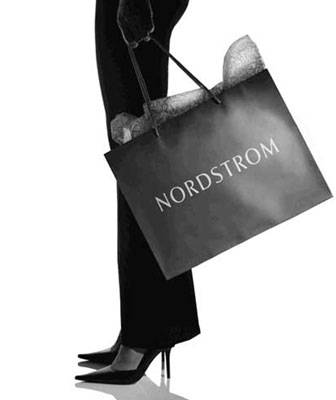 When attempting to define a culture, rather than recognizing one that is organic and authentic, it is wise to shoot for a realistic and attainable target. Companies that overreach end up getting the opposite of what they want – a brand that deteriorates or is not taken seriously by guests.
Last week, I noticed this when dining in two different restaurants. One had a marketing slogan that was very culturally oriented, all focused around an expression of emotion. Just one problem: there didn't seem to be anyone representing the company in the dining room that showed that emotion.
The Lesson: Define how your company cares about the guest by hiring people who consistently display those characteristics. Alternatively, coach your people on how to show it!
The other restaurant has a name that promises quick service. However, it was being run by a manager who showed no concern for a lost order.
The Lesson: If you are going to promote your commitment to your guest, train your management and staff to treat the occasional breakdown in your system as a serious issue.
Like all business leaders, top restaurateurs are institutionalizing their culture through education, measurement, and an imperative to share anecdotal evidence every day on every shift. Leaders in these companies talk about their culture constantly, even if topics on the agenda seem unrelated to the "feel" of their operations. It's a great way to emphasize what is truly important, which brings us back to the priorities and sunny outlook reflected in our survey.
While it may seem counterintuitive to see so much optimism among restaurateurs, they are naturally positive people, like most entrepreneurs. Most business owners know that the worst is over, and the future looks better. It's much easier to achieve goals when you feel hopeful than when you are in despair. Recent upticks in employment and consumer confidence bear out the industry's optimism.
Obviously, profitability and revenue are the lifeblood of every business so it's logical that these are high among restaurateur's priorities. The best operators perfected running lean operations through the recent downturn. Sales are increasing, albeit slowly, and they being compared to the new normal of the past few years, rather than the years before the Great Recession. Leading restaurateurs are taking smart, targeted actions to raise frequency, guest count and per-person average.
I look forward to opening a more wide-ranging dialogue about these issues in the future.