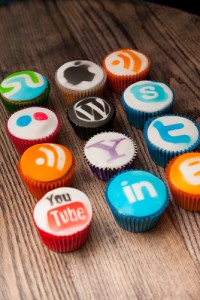 Top companies are developing precepts about what content does and does not go on social media.   These guidelines are outgrowths of training and culture.  Beyond the basics of decorum, restaurants with a more defined culture are much better at knowing what fits on social media vs. what will cause their brand to deteriorate.  So if your culture is vague or misunderstood, the time to correct that is now.
Of course we know that customers use social media to promote restaurants.  Emily Babich of the Dallas Business Journal recently covered that story:  Restaurateurs Know Where Their Bread is Buttered.
It's a dream of all business owners that their employees would also take to Facebook, Twitter, Pinterest, Instagram and Reddit and promote their workplace.  But it's the nightmare of all business owners that these same people could go online and damage a brand, customer relations, and for that to go viral to the point that everyone across the country is texting, tweeting and IMing about it.
I discussed the subject recently with Ron Ruggless of Nation's Restaurant News for his article, Social Security: Employee Education, noting that social media policies are essential to brand protection.  I was reminded that the best companies avoid being a viral joke by ensuring that their people know what the brand stands for and what is both permissible and consistent with their culture.
Think of social media as a big table that exists outside of a restaurant's dining room.  Just like at the tables where they serve guests every day, employees either represent the brand well, or they don't.  It's going to be a lot easier to motivate guests to increase frequency, spending, or both when every impression is a good one – no matter where the impression is made.