The idea of building a business through great customer service is not selective. It does not discriminate, devalue customers' opinion or take away their options.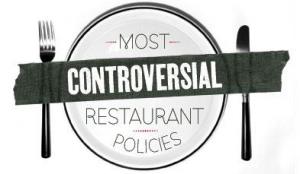 The dining survey and commentary organization, Zagat, now owned by your friends at Google, recently published "The 10 Most Controversial Restaurant Policies."
"No substitutions" was one of them. Split charges were not singled out, but should have been. Denial of a customer's request to split charges is a symptom of the same problem as denial of a customer's request for menu substitutions.
Do you realize that right now, Amazon is planning to actually lose money on every Kindle Fire tablet they sell? Why? That's how important the long-term value of a customer is.
Restaurants often lose sight of the fact that they are building customer relationships. Instead, they suffer from a focus on the yield from each table on each shift. Since they count their tips every shift, that's how some servers think. There is a reason only a few servers become successful business owners. Restaurant owners can unwittingly allow that attitude to creep into their thinking as well. In the short term, the restaurant is selling a $10 or $20 lunch, or a $20, $50, or $100 dinner. But what they are really doing is enrolling a guest who will come back time and time again. If the guest becomes a regular, and spreads the word, he or she could be responsible for generating thousands or even tens of thousands of dollars at the high end.
Saying "no" at the table to someone you wish to enroll as a regular customer is not a sound strategy. The Four Seasons is known for unparalleled customer service. What do they say when a guest wants something? I can guarantee you they never say "no," even if they cannot grant the request. More on that in the future.
Adam Jones is one of the best guest-relations people and dining-room presence people I have ever known. We are proud that he also happens to be the owner of one of our client companies, Grace, in Fort Worth, Texas. Before opening the restaurant a few years ago, he demonstrated these principles in his staff training. It was a joy to watch. Adam explained that tonight's guest who wants the fish sauce on their steak, and wants to split a salad and entrée with their friend, is a guest who still deserves stellar treatment. When a guest gets the kind of treatment that exceeds their expectations, it's possible that they will come in next week to order a $400 bottle of wine and the highest-dollar steaks on the menu.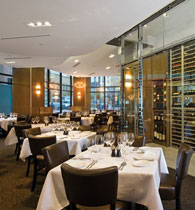 That kind of thinking tells you why no-substitution and no split-charge policies are controversial, and why they should be eliminated in restaurants. There are similar policies in many different areas of business that are counterproductive in the same way. We invite you to post your comments and experiences on this blog. We look forward to continuing a dialogue about how all businesses can learn from the hospitality industry.