Successful business people keep their eyes on their own product, creativity, service, culture and execution. When they do their job right, they have an awareness of what other businesses are doing, but spend their time perfecting what they themselves are doing.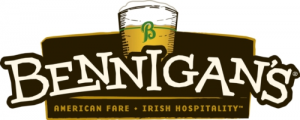 Quick service, fast casual, casual dining, fine dining. Think fast! There's a good chance that you have been to all four recently, and enjoyed them all, though for different reasons. The owners of those establishments know that success comes from performing well within the niche they selected, not necessarily from selecting the right niche.
So I was surprised to hear that part of the strategy to re-launch Bennigan's out of their bankruptcy was to take advantage of people being bored with fast casual. However, I have not detected that fast casual is on the wane. I went point-counterpoint with Bennigan's Franchising Co. CEO Paul Mangiamele about it in the Dallas Business Journal last week. Like a throwback to CNN's Crossfire, I took issue with his claim that casual dining will be profiting from fast-casual fatigue. The article, "Reborn Bennigan's is in growth mode" by Steven R. Thompson, appeared in the Friday, January 27 issue.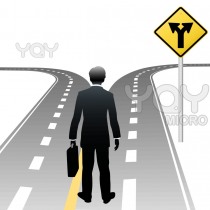 To be fair, Bennigan's still has a strong and meaningful brand. So the outlook is good for Paul's comprehensive plan to relaunch the brand in this market. Though there are still a few vacant Bennigan's on the freeways, the concept nearly vanished from the North Texas area during the 2008 bankruptcy. One of our clients recently converted an empty Bennigan's to their own concept. Another intended to, but the landlord decided to go in a different direction. It will be interesting to see the latest life of Bennigan's, and whether it will stand out in the casual dining universe.
The lesson for business owners of any type is to focus on what they can control. Factors outside of their control, like changing trends, are part of the operating environment.