In 2020 you need all the help you can get.
Here is help for you that takes next Monday at 2 PM CDT (registration link at the bottom of the page).
Read below about Denny Law Group's annual industry event, free and this year, virtual.
David Denney hosts me and a panel of other experts as we focus on what the next 6 months look like for our industry.
Bring your questions and observations.
See you there.
And … WINTER IS COMING
---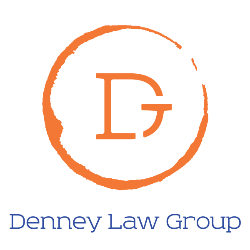 WINTER IS COMING
a Roundtable for the Next Six Months
Monday, October 26, 2020
2:00-3:30pm
Zoom Registration below…
Friends,
It's been 7 months since COVID caused states to start closing restaurants and bars. We've seen curves flatten, curves trend backup, then flatten again. We've heard we shouldn't wear masks, we should wear masks, and that we get to be the ones to deal with guests who don't want to wear masks. We've gone from closing businesses for weeks for quarantine and telling the world when we had a Covid positive employee, to simply sending one or two people for testing when necessary, treating a positive employee as just another normal day in the restaurant.
And, perhaps most importantly, we've seen PPP, EIDL, PPP-2, and a phantom phase 3 recovery package that goes from certainty, to dead, to a maybe, depending on what time of day you watch the news….
But one thing is certain: Winter Is Coming, both literally and figuratively. We are nearing the end of our fall patio weather, there's no definitive relief coming from the federal government, there's a presidential election in just three short weeks that will introduce volatility into the hospitality industry no matter who wins, and the "experts" have been warning us for months of the danger of a wintertime Covid spike…
So what does that mean for us?? If you're still planning week-to-week or month-to-month, you need to start looking ahead.
Let's talk about it…
In lieu of what would have been Denney Law Group's 6th Annual Restaurant & Bar Conference, which we can't hold because of The Rona, I've put together a roundtable of experts to speak about what they see happening now, and what they think is on the horizon. We'll present some information and be available for questions.
Here's our panel:
Matthew Mabel, Surrender, Inc. (ownership/management/operations)
Jeffrey Yarbrough, BigInk Real Estate (leases/landlords)
Lillian Braunstein, Brookstone Insurance Group (insurance)
Ernesto Miranda, Magellan Architects (design)
Doug Galloway, Cooper GC (construction)
Jessica Schultz, JP Morgan Chase (banking (not PPP))
Carey Stinson, Hospitality Pro Search (management recruiting)
Andy Lester, Tablespoon (accounting)
David Denney (Me!), Denney Law Group (legal; crisis and emotional counseling; sounding board; whipping boy)
With your help, we're going to get down and dirty on how to survive this insanity for the foreseeable future. Join us, and invite your friends. All owners/operators are welcome!
Click Here to Register for the Roundtable:
https://us02web.zoom.us/meeting/register/tZEpce6hrzIjHdyNJwr6gU0nta7bsfR5ZaQs
All the best,
David
David T. Denney
Founder, Denney Law Group
a nose-to-tail law practice®
p: 214-739-2900 x102
f: 214-739-2909
a: 8350 N. Central Expressway, Suite 1050, Dallas, TX 75206
President, Greater Dallas Restaurant Association