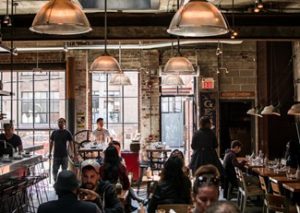 Twenty units. As an independent multi-unit restaurant company owner, where do you go from there?
This is your "Should I Stay or Should I Go?" moment. Going past 20 units means a choice about how you want to live your life — with an added healthy reality check around what you are capable of.
All my research indicates there are three critical intertwined things to focus on.
Part 3 – Three Factors to Consider at 20 Units.
Enticing outside interest. Are you getting offers to sell your business or accept growth capital on terms you find attractive? At the 20-unit level, that ought to be happening organically.You can't hide 20 successful restaurants. Your success is in the public eye, and you do not have to go looking to sell or attract capital. Congratulations! But what are your options (see #3 below)?
No attractive offers. If you are not getting these offers, listen carefully and pay attention. The business community is giving you a different message.Is your brand well defined and unique? Is your value proposition strong? Are your AUVs attractive? If not, your goal is to correct all that. Maximizing the value of your asset is your key responsibility to yourself, your team and your family, so pledge to set a year-long period to improve your concept and its business model.
Lifestyle. How do you want to live your life? By the time most new concepts get to 20 units their founder is either gone or going. Or, as one operator I know enthusiastically refers to a potential sale price, "When I get to this number, I am moving my family to the mountains and no one will ever hear from me again!"
Very few founders have the appetite, skills, or talents to take their creation to 50 or 100 units. The discipline involved in getting to 50 or more units is completely different from what got you started. You began with creativity, passion, and excitement about your fantastic baby; now, you have to replicate it with infrastructure, systems, supply chain, technology, and capital — none of which is the same sort of fun.
If you don't want to move your family to the mountains, starting again might appeal to you. I know one operator who sold interest in more than 100 units and, within a few months, had a new concept and became a born-again single-unit operator.
If you are at 20 units now — or are working diligently to get there — take good care of yourself and think about these factors now.