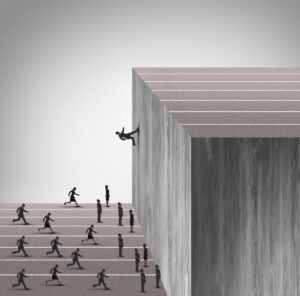 In my Restaurant Owners Success Club last week, we spoke about how, last year, retention simply meant, "I hope I don't lose my business."

This year it means keeping employees.

One of my clients told me, "Being an owner of an independent restaurant company looks like riding a see-saw." One month you feel down on the ground breathing in dirt; the next month you elevate way-way up.

Have you watched the Netflix series, Dirty John: The Betty Broderick Story – a true crime story with an ice-cold, dislikeable Christian Slater character Dan Broderick?

Dan talks himself into being successful by trying to look successful, using the mantra, "Image inspires confidence; confidence breeds success."

He's wrong – experience is what inspires confidence, not image.
 
Putting That Confidence to Work

The restaurateurs I work with are already successful. They don't have to make up a fortune-cookie slogan to motivate themselves.

When restaurateurs take time away from keeping up with the combination of today's record volumes with the two-headed monster of workforce shortage and commodity prices, what happens?

A window for reflection opens, and they realize their confidence is at an all-time high.

And why shouldn't it be? They and their businesses have been tested by fire the past 18 months.

Like Giannis Antetokounmpo last week after winning the NBA Championship, which he noted he did without a super team around him.

So, yeah, you've made it through the restaurant crisis portion of the pandemic, your restaurants remain open, you've skillfully navigated you and your team (and your family) through this awful time.

Your confidence ought to be at an all-time high so you can claim your own championship.

So what will you do with it?
 
Your Gut Check
 
You owe it to yourself – and the guests and employees who depend on you – to channel that confidence into a new level of activity and initiatives.

I know restaurateurs who use that confidence to foster:
Leadership change
A new level of ownership freedom
Revamped and improved operations, culture, technology, or marketing
Aggressive growth plans
Developing a new concept
Over to you. Once you are in touch with the confidence that comes from surviving and thriving through pandemic, be inspired and live your next act. What will you do and when do you start?