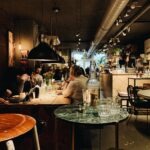 Well, Q3 was a disappointment; we all know that.

However, most of my clients did OK – because we have correctly managed the brand and value proposition and kept costs in line.

But brands that entered Q3 in a weaker position struggled on flat sales or worse.

Now that Q4 has started, I'm excited, not only for the holidays but for the holiday spend they bring.

My wish or you is to enjoy the holidays this year, and to enjoy more than your fair share of the holiday spend.

But I also want you to understand that the holidays will teach you something: how productively you operate in today's environment.

Matthew's 3 Action Areas for Capturing Holiday Spend
At the end of the year, where do people like to celebrate most?
At the places they enjoyed during the year – the ones to which they feel most psychologically and emotionally connected, where those glowing memories reside.
And how can you help ensure they're feeling connected to your restaurants?
Marketing. Be ready to send the message of celebrating the end of the year in your restaurants, through marketing with images of guests (and especially social media campaigns, where you already have the attention of your biggest fans). If you don't have the audience and the ability to deliver social media messages that stand out from the doom scrolling clutter, you've just spotted an issue you must correct.

Sales. Salespeople are in their version of the Super Bowl right now (and calculating the size of their commissions). If you don't have dedicated salespeople, deploy managers to identify your most loyal and passionate guests. At table visits, they talk excitedly about business and social holiday entertaining (and start calculating the size of their Q4 bonus checks). If managers don't do meaningful table visits or can't identify top regulars, this reveals yet another issue.

Gift cards. Chain restaurants' gift cards populate end caps at Walgreens, CVS, and Target, where customers also buy laundry detergent, socks, and ibuprofen. Consider how many gift cards you could sell in your actual restaurants populated by happy guests! A robust gift card program, physical and digital, translates to cash flow's best friend. How will you top last year? A holiday reminder in the steps of service remains a great tactic. If you don't have a program, reflect on FOMO, stop reading this right now and start work. Being underprepared for revenue counts as still another issue that must be addressed.

Finish the year strong.

That's what I work on with my clients every day.

Focus on these three fundamentals. They can help you not only have a strong Q4, but can give you knowledge about whether your company is effectively prepared to pivot to maximize revenue and profit – or whether it is, distressfully, too inflexible to maximize your net worth.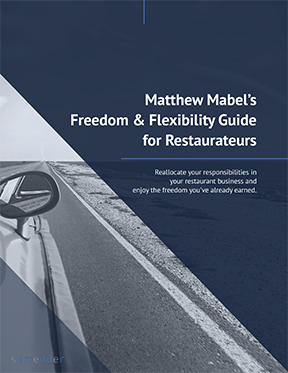 What's the point of owning a successful restaurant business if you don't have freedom?
Download Matthew Mabel's Freedom and Flexibility Guide for Restaurateurs to learn how to...
Step away for extended periods of time
Contribute to your community in a unique way
Spend more time with friends and family
Travel for weeks at a time
Split your residence at a vacation home for several months a year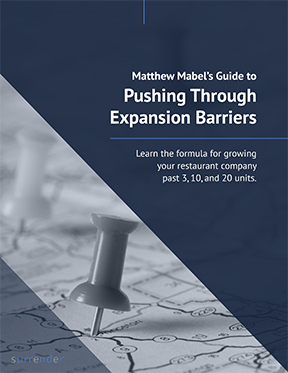 Want to grow your restaurant company past 3 units?
Enter your email address below to get our newsletter and the free guide to pushing through expansion barriers and mastering unit growth.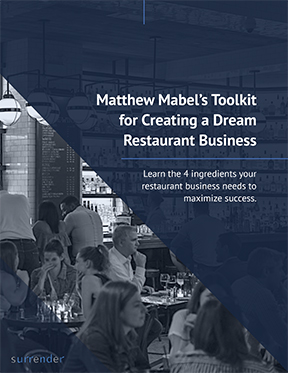 What would you rather own?
A good restaurant company?
Or one of the best restaurant companies in the world?
Enter your email address below to get our newsletter and the free toolkit to learn the 4 ingredients your restaurant business needs to maximize success.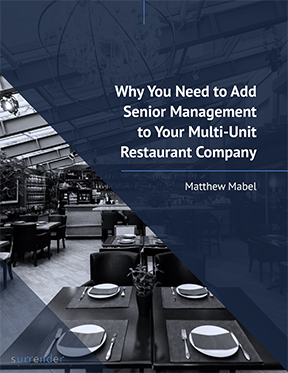 Want to get the most enjoyment from the success you've worked so hard for?
Want to maximize your net worth in addition to your lifestyle?
Enter your email address below to get our newsletter and the free guide to learn how to bring experienced senior management into your company.