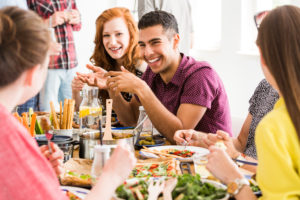 By the time I start working with most of my clients, they're already successful – making more money than they'd ever imagined.

The reason they've brought me in, though, is that they know there's an opportunity for so much more.
What the Airport Reminded Me
Recently I was waiting for baggage at Denver International Airport.
It was taking a long time, and my daughter and I stood there for an hour.
Then an announcement from United came on: "For those passengers coming from Seattle waiting for their luggage, we do not know where the luggage is, and we are looking into it."
I felt more than ready to find my rental car and go to the mountains – managing a 10-year-old whose behavior under the circumstances proved to be really good – and canceling my dinner reservation because there was no time left.
But I smiled: because no excitement exists around "looking into it."
Instead, people become enthusiastic about problems that are solved and results achieved.
And it made me think: What are you "looking into" but not acting on?
Focus on Your Business Like You Focus on a Guest
If the pizza crust comes out undercooked, the brisket dry, or the beer warm, we don't "look into it."
We take action to turn a distressed guest into a happy guest and build a relationship.
At the same time, many restaurant companies I visit take that United Airlines approach internally, instead of treating themselves as well as they do their guests.
They have people looking into things without establishing clear accountability for success – in the areas that any healthy restaurant company must have in order to grow and hold off the competition.
A lot of the successful work I do with my clients centers on teaching people to be more specific, holding people accountable, and giving them tools to succeed.
Using this focus, we:

My top clients display a vulnerability and honesty about where they want to improve. Then we start work and handle that.

Over to you. When you think about opportunities in your organization, what immediately comes to mind? Will you "look into that" or will you commit to action, improvement, and accountability?