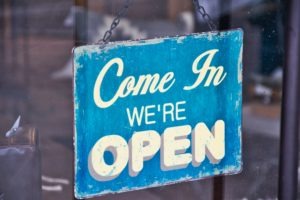 When your restaurant concept goes to a new city, you typically go with mega excitement and hella-aggressive confidence.

That's because you know you have something special – like when you bought that gift you knew your partner was going to love.

With their first bites, locals will swoon and realize your brand's superiority.

And you have a spreadsheet to match.

So why do powerful restaurant groups go to a new city and flop?

This conversation occurs between my clients and me every day, as we mitigate risk for new units or boost performance at existing units.
 
Things Smart People Wonder About

Some of my clients – owners of successful independent multi-unit restaurant companies – scratch their heads or, worse, complain about why their most distant units don't do as well as units at home.

Why did Pollo Tropical and Noodles and Co come to my home market of Dallas/Fort Worth, open multiple units, but then have to close them?

Why did a local powerhouse, Mi Cocina – the greatest restaurant success in Dallas of the past 25 years – struggle and fail in Houston, Washington, D.C., and Atlanta?
 
Two Most Important Things You Need to Know

Whether it's your first time in this city or you did not achieve forecast success in a new city, focus on these: 

1. Locals Know More Than You Do

Don't read the book. Talk to the real-life characters the book is based on.

Enroll locals (and not just your real estate broker) who understand the market to guide you with usable information.

Find knowledgeable people who can give you information on the subtleties of how your brand is perceived in a way you simply can't determine from a distance.

What message will motivate local diners?

How do you truly differentiate from competition in your segment that locals already love?

Balance advantages along with psychological barriers to a location that looks great on paper.

2. Don't Plan on Being There

Being there? So important, you tell yourself.

But being there wears out. You must learn how to not be there.

Have a system in place to duplicate your culture so you stay true to your brand.

Beef up systems to a point that does not kill your culture. Invest extra in management and supervision. Make sure your information looks fresh in real time.

Increase your capability to educate your people.

Create great internal communication that makes it easy to understand what happens (positive and negative) in your far-flung units. 

All my research shows learning these two lessons are determining factors between success and failure in a new market.

Over to you. Thinking of operating in a new city? Operations in another city not living up to expectations? What action will you take to ensure success in the future?