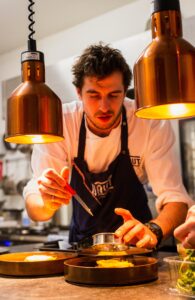 The less qualified people available to work in your restaurants earn more money than ever before.

So you only have two choices:
Leave training and education alone, do it as you have always done it, and settle for a subpar guest experience as a result.

OR

Boost training and education efforts to develop people, treat people in charge of training as important, and create an experience up to or exceeding your standards – and make your guests really happy.
I can't make this any simpler.
Matthew's 5 Key Training and Education Concepts
Recently I wrote to you about planning for 2023 and the five critical topics to handle next year, with training and education being the first.
Expect results. Training and education lead to increased visit frequency and higher revenue. That's a lot more important than the corporate-speak of "design and execution of processes" you might find in a trainer's job description. Expect great results from activity on a daily, weekly, periodic, quarterly, and annual basis.

Certified trainers remain an essential part of any restaurant company. People in the units in each job must identify as experts both in performing those job functions and teaching people to do the same. You must know how people rise to that level and that not everyone who can do can teach.

Measurement must be a critical part of anything you do. So whether you use guest surveys, mystery shops, Yelp or Google stars, or anecdotes, attach a hard goal to the results of training. If you don't you'll be like the sports fan who always sets their app to hide scores and never knows what happened.

Technology touches everything we do. Independents really learned that during the pandemic. Do you have short-form video materials, presented in the way people learn now, glued to their phones with their heads lowered at a 35-degree angle? Have you begun to gamify training?

Sell it. Training and education keep your people bonded to your organization. All the data shows they want to stay in a company where their skills grow. Take the time to sell them on the reason training and education remains a positive force for their good, like you expect servers to take the time to sell at the table.
No Acceptable Third Option

Either validate that your training and education efforts have made significant strides in the past few years, or vow to make that happen in 2023.

Knowing your guests have the level of experience you expect makes a lot of other good things possible for you, in your business and personal life.

Next week I'll write you about your 2023 leadership development plan.

Over to you. How do you rate your training and education efforts? What plans will you make? And what results will you expect in 2023?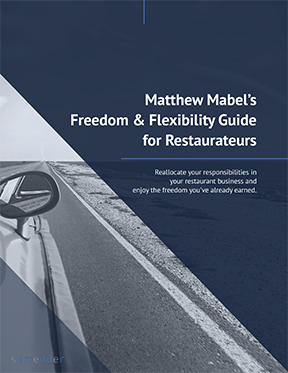 What's the point of owning a successful restaurant business if you don't have freedom?
Download Matthew Mabel's Freedom and Flexibility Guide for Restaurateurs to learn how to...
Step away for extended periods of time
Contribute to your community in a unique way
Spend more time with friends and family
Travel for weeks at a time
Split your residence at a vacation home for several months a year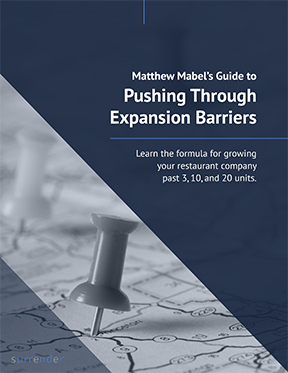 Want to grow your restaurant company past 3 units?
Enter your email address below to get our newsletter and the free guide to pushing through expansion barriers and mastering unit growth.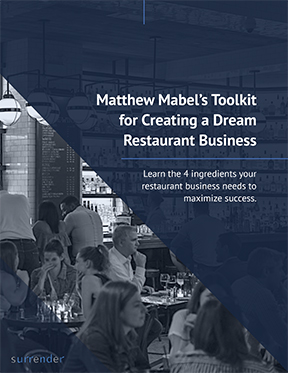 What would you rather own?
A good restaurant company?
Or one of the best restaurant companies in the world?
Enter your email address below to get our newsletter and the free toolkit to learn the 4 ingredients your restaurant business needs to maximize success.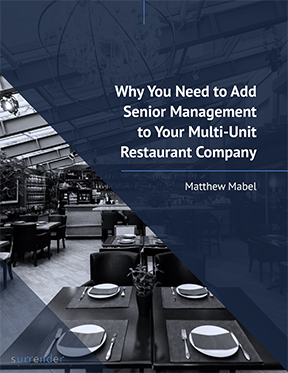 Want to get the most enjoyment from the success you've worked so hard for?
Want to maximize your net worth in addition to your lifestyle?
Enter your email address below to get our newsletter and the free guide to learn how to bring experienced senior management into your company.