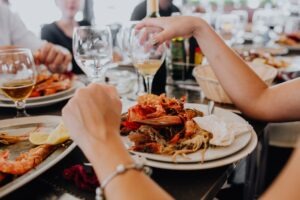 Chains beat independents on a cycle of refreshing their concepts, décor packages, signage, logos, menu design, and offerings.

Unfortunately, independents who ought to go big tend to go small.

The consequences? Results that are obviously insufficient.

Don't let the chains beat you.

Investing in upgrades activates your guests, enticing them to visit your dining room more often and encourage their friends to do the same.

Go Big to Attract Guests' Attention

Your guests do not wake up every morning wondering what's changed at your restaurant.

They live their lives.

I trust it won't hurt your tender feelings to acknowledge that they don't think about you.

So, when you go small, current guests, lapsed guests, and guests you want to attract for the first time may not even notice.

Not going big enough in your refresh – often because you want to save money – actually costs you a lot more than a successful refresh.


Does Your Restaurant Look Like an Old Movie?

I have clients with totally redesigned dining rooms, logos, marketing, menus, and branding who enjoy significant revenue increases.

When I sit with those proud and excited owners in their new-look dining rooms, planning how to migrate that look to all of their locations, it feels both inspirational and enjoyable.

I also have clients who just can't seem to push that button. They understand the need, and their risk-averse nature prevents them from getting their guests' attention and keeping up with the competition.

I get frustrated when I see these groups squander the tremendous opportunity they seem to be afraid of grabbing.

Their outdated colors, patterns, lighting, menu layouts, and menu items make their restaurants look like an old movie.

Many independent multi-unit restaurant company owners have not updated their branding in 20 years. Others have failed to redefine and reactivate their culture in 10 years – or haven't really looked at their menus in five years.

Cash? Not the excuse, because balance sheets look fat with EIDL, PPP, and ERTC funds.

The excuse boils down to willingness to take a risk.

Reinvest Now

The 2023 National Restaurant Association State of the Industry Report tells us an encouraging message: "Nearly 3 in 4 operators say business conditions are already close to normal – a new, more positive normal – or are well on the path, and the focus is on sustaining growth in the coming year."

So refresh your brand and your restaurants.

That means an open-minded, top-to-bottom review – involving vested insiders and clear-thinking outsiders – of your branding, culture, design, hiring, logo, menu, marketing, operations, and technology.

As an independent owner, your choice of inaction over action leaves you vulnerable to your competitors who update, and to new concepts opening every day.

Over to you. What will you review in your organization that really needs a refresh, and when will you start on that?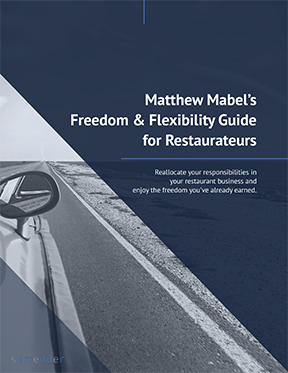 What's the point of owning a successful restaurant business if you don't have freedom?
Download Matthew Mabel's Freedom and Flexibility Guide for Restaurateurs to learn how to...
Step away for extended periods of time
Contribute to your community in a unique way
Spend more time with friends and family
Travel for weeks at a time
Split your residence at a vacation home for several months a year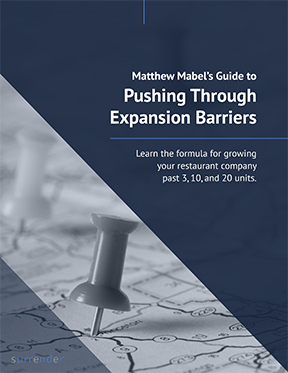 Want to grow your restaurant company past 3 units?
Enter your email address below to get our newsletter and the free guide to pushing through expansion barriers and mastering unit growth.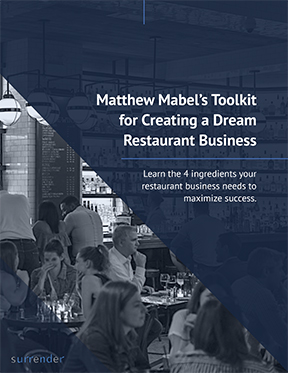 What would you rather own?
A good restaurant company?
Or one of the best restaurant companies in the world?
Enter your email address below to get our newsletter and the free toolkit to learn the 4 ingredients your restaurant business needs to maximize success.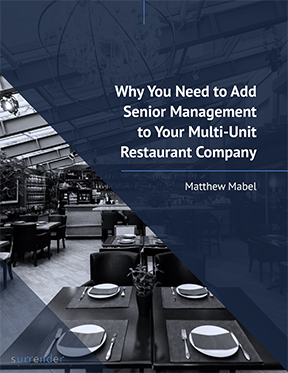 Want to get the most enjoyment from the success you've worked so hard for?
Want to maximize your net worth in addition to your lifestyle?
Enter your email address below to get our newsletter and the free guide to learn how to bring experienced senior management into your company.