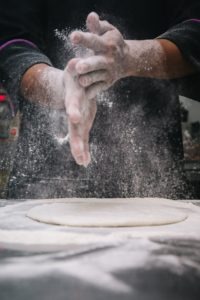 I've gone back and chosen five especially popular or meaningful posts from this year – the ones my clients, owners of successful multi-unit independent restaurant companies, said benefited them the most.  
So, as 2019 turns into 2020, take a moment to see how they apply to you and your business. 
1.  The Biggest Restaurant Company Mistakes I Have Ever Seen
People ask me to tell war stories.
"You have never seen anything like this" quickly changes to, "I'll bet you have seen it all."
And they're right – I have seen it all.
2. Proven Methods to Protect Yourself from Gambling on Growth
My clients constantly think about growth.
Growth planning and implementation makes up a huge focus of my work.
All my decades of research point to the right ways to grow your restaurant company – with reduced risk.
3. Two Essential Ways Restaurateurs Enjoy Their Time Away
More and more of my practice involves creating freedom for successful people.
The flexibility to take time away from the incredible restaurant companies they have built is more valuable than money.
I vociferously encourage that.
They have earned the ability to leave when they want to.
4. The Surprising Reason Overly Dissatisfied and Overly Satisfied Restaurateurs Have the Same Problem
Some people are stuck – they want to improve, but they don't know how.
Others are happy with the status quo, but missing opportunity.
Neither of these groups of people knows what to do next.
5. Restaurateurs: Own Today Like You Are Selling Tomorrow
If you have ever thought about what you would do to get your company ready to sell, I guarantee you there has been a big pile of money left on the table for years. 
Bonus Link
A short course on Matthew 101 will launch you toward a fantastic start for 2020. Check out my video archive, which leads off with a series of quick videos.
They summarize how you can help yourself and your business have incredible breakthroughs in the new year.
That is my wish for you.
I appreciate the time you take to follow my work and share it with others.
And, of course, I appreciate my clients. Thanks for the trust, collaboration, enthusiasm, openness, and intent to improve your businesses – and your lives.
Looking back on all the progress we have made together and the lives that have changed for the better makes my time advising you extremely satisfying.
I am grateful for that.