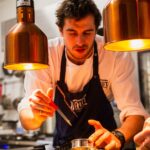 Multi-unit restaurant company owners face two current compounding realities: a shortage of management talent and the need to grow multi-unit talent for the future.

You must know how to excel when fighting both of these challenges.

If you watched Ted Lasso last week, you learned a lot about "Total Football" – a fluid system in which any outfield player can take on the role of any other player.

If, like me, you're an NBA fan, you know about today's "positionless basketball" in which all players can play at any place on the court. 

Face it: It was a little jarring the first time you watched a seven-footer dribble the ball across your flat screen from the backcourt.

Then you realized the talent levels of today's players have increased, so that works. 
Why Accept a Great GM Only Impacting One Unit?
Since the General Manager remains the most important person in a restaurant company, confining them to just one unit doesn't make sense.
The whole idea of a great General Manager looks like taking ownership of one restaurant, producing outstanding results for guests and employees, and exceeding budgeted SLEBITDA.
Top General Managers excel at different aspects of their restaurant. One runs the best prime cost. Another orchestrates top hospitality and service. Still a third sets the pace for exemplifying culture.
Why would you restrict that incredible talent to one location when your other restaurants can also prosper from that strength?
Not Cross-Training, but Cross-Pollination
Top operators find creative ways to spread aspects of every leader's top talent across their system.
Take an inventory of each General Manager's top talents and skills and start finding ways for those leaders to impact the rest of your locations, also.
This can happen in many ways, from the conventional:
General Manager meetings where success stories become shared and explained.

General Manager relationships where a GM knows when to text one of their peers for help.
To a more updated approach:
General Managers visit other units to observe and report those observations to their counterpart in that restaurant.

General Managers trade places for a shift and share observations with their peers to benefit from another perspective of their home unit.
With my clients in growth mode – working every day to compensate for the talent shortage while always being conscious of the future multi-unit leaders – I think about how to stay ahead of competition in sales, profit and guest and employee satisfaction from the General Manager position not only in their home units, but at all the locations that have the same brand or ownership.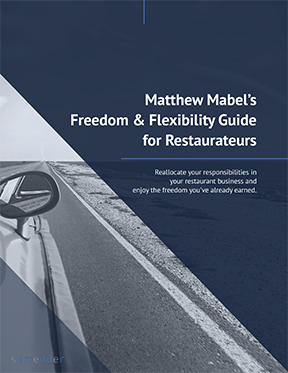 What's the point of owning a successful restaurant business if you don't have freedom?
Download Matthew Mabel's Freedom and Flexibility Guide for Restaurateurs to learn how to...
Step away for extended periods of time
Contribute to your community in a unique way
Spend more time with friends and family
Travel for weeks at a time
Split your residence at a vacation home for several months a year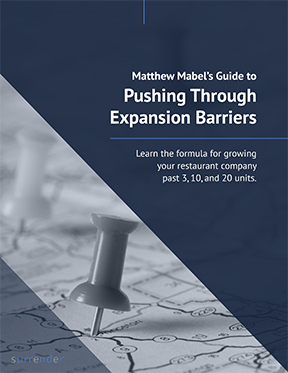 Want to grow your restaurant company past 3 units?
Enter your email address below to get our newsletter and the free guide to pushing through expansion barriers and mastering unit growth.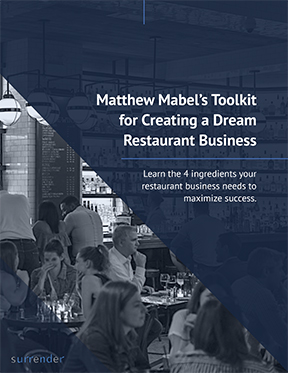 What would you rather own?
A good restaurant company?
Or one of the best restaurant companies in the world?
Enter your email address below to get our newsletter and the free toolkit to learn the 4 ingredients your restaurant business needs to maximize success.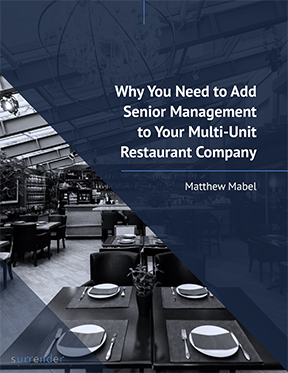 Want to get the most enjoyment from the success you've worked so hard for?
Want to maximize your net worth in addition to your lifestyle?
Enter your email address below to get our newsletter and the free guide to learn how to bring experienced senior management into your company.