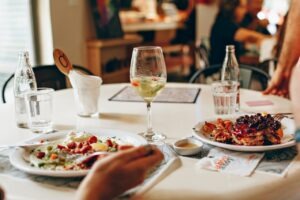 When you spend your whole day dealing with rising costs and a soft market, leadership development might be the last thing on your schedule.

That's a huge mistake.

Why? Because leadership development applies to everything you do in operations.

Restaurants really live in the branding business, while operations exists in the leadership development business.


Matthew's 5 Key Leadership Development Concepts

I have been writing to you about planning for 2023.

The first part of my advice was the five critical topics to handle next year.

Next up is developing leadership.
Everyone Becomes Better Every Year. Ask your multi-unit leaders to let you know how each member of your management team improved in 2022. If they struggle with that, you refocus for 2023.

Development Plan. My best clients use my "think chart," which maps out how an operations director thinks about how each GM can improve, how each GM self-reflects, and how their managers can improve. They may not tape this map to their bathroom mirror so they can read it in the morning, but ask them to do something close that.

The Person or the Tools? Once you provide the right tools for people to use, expect great results. If they don't occur, look at one of three variables: more tools and systems, better education, or different people. There is no fourth variable.

Communicate Aggressive Positivity. Avoid the trap of focusing on the negative. Last week I interviewed a candidate for a senior position with one of my clients. It surprised them that I spent so much time telling them about all their good qualities I observed. Be sure your people receive credit for their greatness. Encourage them to become even more powerful, perceptive, and effective.

It's the Culture, Stupid. Your culture can't stand for everything. I see lists of core values on restaurant walls that Gandhi or Mother Teresa would have a hard time upholding. Make sure there is room in your culture for leadership development, and that becomes part of the conversation every day.
Look Me in the Eye

Either look me in the eye and tell me your leaders are constantly becoming better or correct that in 2023.

This not only improves operations, but retains valuable managers – all the data shows that people stay where they can grow and move up.

Knowing all your leaders continually improve allows you to grow your company and net worth and do more fantastic things for guests.

Next week I'll write about your 2023 plan to improve information in your company.

Over to you. How do you rate your leadership development efforts? What plans will you make? And what results will you expect in 2023?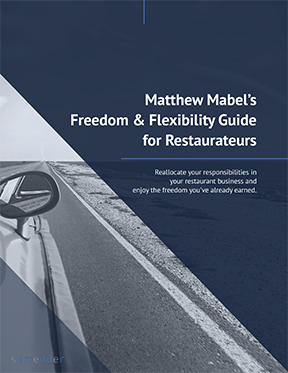 What's the point of owning a successful restaurant business if you don't have freedom?
Download Matthew Mabel's Freedom and Flexibility Guide for Restaurateurs to learn how to...
Step away for extended periods of time
Contribute to your community in a unique way
Spend more time with friends and family
Travel for weeks at a time
Split your residence at a vacation home for several months a year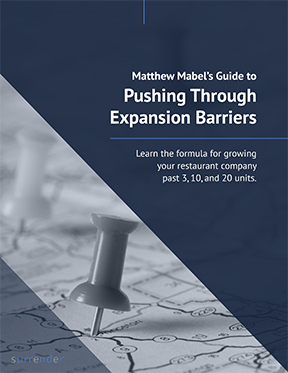 Want to grow your restaurant company past 3 units?
Enter your email address below to get our newsletter and the free guide to pushing through expansion barriers and mastering unit growth.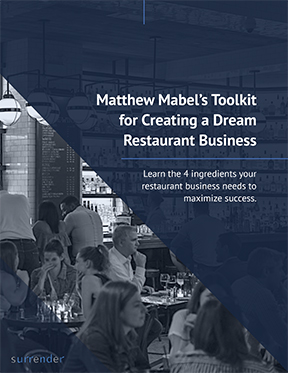 What would you rather own?
A good restaurant company?
Or one of the best restaurant companies in the world?
Enter your email address below to get our newsletter and the free toolkit to learn the 4 ingredients your restaurant business needs to maximize success.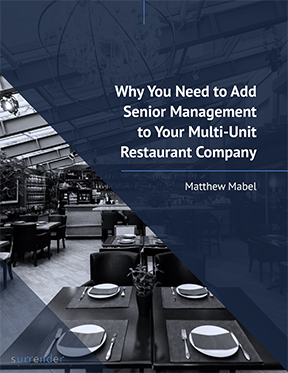 Want to get the most enjoyment from the success you've worked so hard for?
Want to maximize your net worth in addition to your lifestyle?
Enter your email address below to get our newsletter and the free guide to learn how to bring experienced senior management into your company.