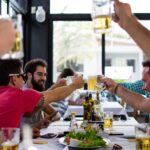 For many of my most successful clients, it might have been several years – or even several decades – since they've worked in a company that wasn't their own.

That can result in a lack of perspective that holds them back.

And sometimes, "It's lonely at the top" is more than just a saying.

The source of that saying may go at least as far back as what's said to be an ancient Chinese proverb: "The top of a mountain cannot defeat the cold," and it's an idea that has been repeated in several forms throughout the centuries.

If an idea has been around that long, you can be sure it reveals a recurring theme in the human experience.

I know how to correct that – through the Restaurant Owners Success Club.


The Owner's Cure for Institutional Isolation

Years ago I created the Restaurant Owners Success Club, my group coaching program that connects successful multi-unit leaders with their peers, cures that loneliness, and ensures members can improve their companies and their lives by sharing information, staying updated on trends, solving problems, and making more money.

Together, Success Club members have helped each other make and save millions of dollars; provided clarity on what is currently successful for them in operations, marketing, site selection, and administration; and shared what guests and employees want now.

Every month, the Restaurant Owners Success Club meets with me on Zoom, where I provide an up-to-the-second industry overview and recommend actions to take now. I also share what my clients are doing based on my latest advice – and we all share progress and dive deep into a topic of impact.

Then, twice a year, we meet in person to relax and talk at a members-only dinner.

Plus, in between meetings, members have unlimited access to me by email or text to handle any issues they face.

Our Motto? Dominate. Grow. Enjoy Freedom.
Dominate. Every group I work with has the potential to outshine the competitive brands in their segment.

Grow. Grow revenue, profit, and unit growth, as well as organizational capability. This is the focus of my life's work and it's where my own multi-decade track record of success comes from.

Enjoy Freedom. Work at your place of highest use and enjoy the freedom you have earned now.
Members of the Restaurant Owners Success Club range from operators of single- and double-digit units to a few leaders who are just beginning their own multi-unit voyage.

Smaller organizations learn how the bigger ones operate – but it also works the other way around. Our larger operators have a chance to learn the innovative ways smaller operators are succeeding while staying more in touch with their restaurants.

One of the members said, "It packs a lot of value. I like the camaraderie and trust. I go back to my team with three or four bullet points to follow up every meeting and spring into action."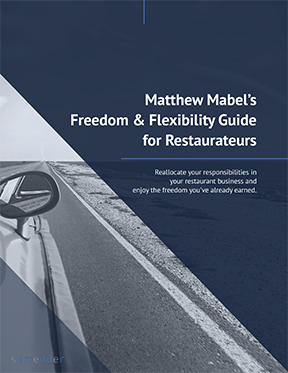 What's the point of owning a successful restaurant business if you don't have freedom?
Download Matthew Mabel's Freedom and Flexibility Guide for Restaurateurs to learn how to...
Step away for extended periods of time
Contribute to your community in a unique way
Spend more time with friends and family
Travel for weeks at a time
Split your residence at a vacation home for several months a year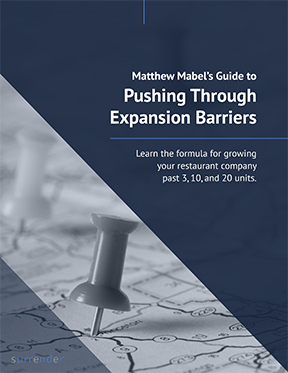 Want to grow your restaurant company past 3 units?
Enter your email address below to get our newsletter and the free guide to pushing through expansion barriers and mastering unit growth.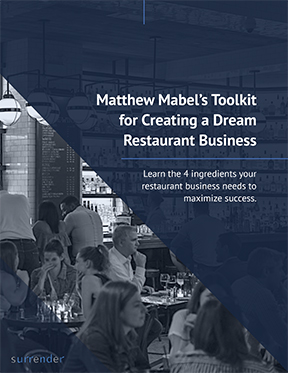 What would you rather own?
A good restaurant company?
Or one of the best restaurant companies in the world?
Enter your email address below to get our newsletter and the free toolkit to learn the 4 ingredients your restaurant business needs to maximize success.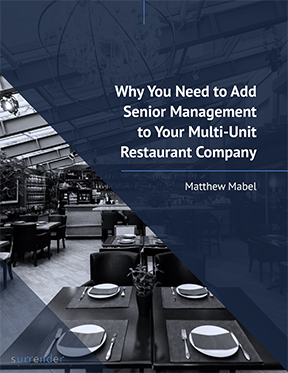 Want to get the most enjoyment from the success you've worked so hard for?
Want to maximize your net worth in addition to your lifestyle?
Enter your email address below to get our newsletter and the free guide to learn how to bring experienced senior management into your company.