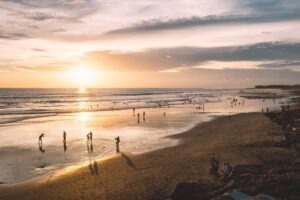 For a large part of their days, restaurant owners try to figure out ways to give hourlies and managers more flexible lives.

That's just part of the world now: offering flexible scheduling for hourlies and groundbreaking benefit packages for managers.

When you do this quality people want to work with you, and feel happy to be there.

While you are at it, also attend to your own happiness.

Create the Most Attractive Life for You

If you do not treat yourself at least as well as you treat your people, stop and think about ending this self-defeating approach, and adjust.

As an advocate for a world-class quality of life for restaurant owners, allow me to remind you that this is Spring Break season.

Helping you remember and act on maximizing flexibility in your life is one of the most significant ways I serve restaurant owners like you.

It's even part of the motto for my group coaching program – Restaurant Owners Success Club: Dominate. Grow. Enjoy Freedom.

Yes, freedom. The kind you have earned.

It's Spring Break – So Break!

Chick-Fil-A built the amazing "The Brake Room" on the Upper East Side of Manhattan – a place for food delivery workers to take a much-needed break, charge their phones, warm up, have some coffee.

Even though your job pales in the toughness department compared to the job of a food delivery worker, you deserve a break, too.

Take One – It Will Pay Back

Rick Rubin, in his new book "The Creative Act: A Way of Being" is the latest to talk about using an empty space to generate creativity.

I've experienced that, having solved many of my clients' most difficult challenges in a space I create when I am running.

But sitting at my desk or in meetings, I don't experience it as much.

When you return from your vacation, on top of being relaxed and recharged, creative and groundbreaking solutions to the most vexing issues in your business will also appear.

Along with memories of a lot of fun and connection with your friends and family.

Hard to Turn This Offer Down

If you find yourself, while you read this, mentally listing excuses not to leave, begin to:
Set up your business to rely on others for day-to-day operations so you do not spend much time texting on vacation.

Set up your business so you have time for your children while they still live at home – or with grandchildren who don't live at home. Bond with them with an imprint that lasts a lifetime.

Set up your business so you can travel – or, if staying home and attending to hobbies is more your jam, that counts too; gauge your success by the satisfaction and joy this gives you.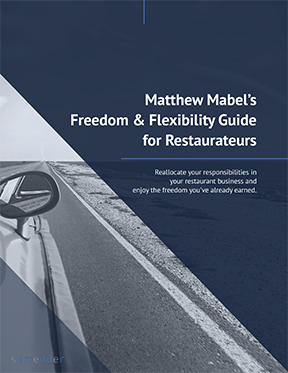 What's the point of owning a successful restaurant business if you don't have freedom?
Download Matthew Mabel's Freedom and Flexibility Guide for Restaurateurs to learn how to...
Step away for extended periods of time
Contribute to your community in a unique way
Spend more time with friends and family
Travel for weeks at a time
Split your residence at a vacation home for several months a year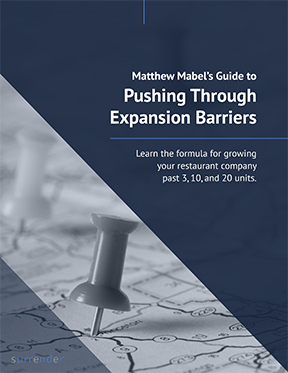 Want to grow your restaurant company past 3 units?
Enter your email address below to get our newsletter and the free guide to pushing through expansion barriers and mastering unit growth.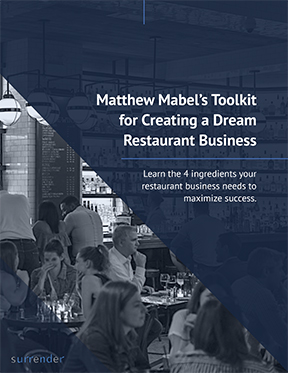 What would you rather own?
A good restaurant company?
Or one of the best restaurant companies in the world?
Enter your email address below to get our newsletter and the free toolkit to learn the 4 ingredients your restaurant business needs to maximize success.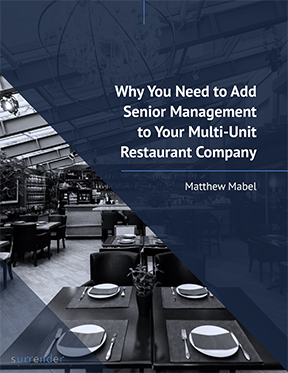 Want to get the most enjoyment from the success you've worked so hard for?
Want to maximize your net worth in addition to your lifestyle?
Enter your email address below to get our newsletter and the free guide to learn how to bring experienced senior management into your company.