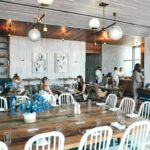 If you want to really improve your restaurants and your restaurant company, act like you just bought it.

Instead of looking at it like the founder, developer, and shepherd you have been for years (or decades), look at everything with new eyes.

When I begin working with new clients, I observe, learn, and respectfully question the status quo.

That's the only way I know how to pursue improvement and increased profit and discover a more effective strategy.

Using my knowledge of so many different situations, I am able to connect the dots to many more opportunities for increased revenue, profit, and growth rate than someone whose only experience is their own restaurants.

Catch me in a restaurant where I have the sole purpose of eating and enjoying the evening (i.e. not working), or just talking to someone over that dinner table about how they organize their business and implement strategy, and I see opportunities that my dinner companions or my clients will not be able to access.

It's hard to turn that off, but I can report personal improvement and progress.

I had lunch in one of my successful clients' dining rooms last week, where the guest experience ought to be great. I could see where it was falling short as well as exactly what to do about it.

So now that client and I are beginning to reinforce culture and reeducate staff to resume thrilling guests.

Three Questions

Looking at your restaurants like a new owner gives you a chance to ask lots of questions and look at details that you may have stopped asking years ago:
What would you ask?

What would do look at?

What would you change?
Maybe the menu seems too long. Maybe the guest experience isn't quite as good as you think it should be. Maybe the branding is tentative and vague, or another restaurant down the street in the same segment does it just a little bit better than you do.
Maybe that food cost or labor cost has stood a point too high for so long that you're just used to it.

Or maybe the way you choose and educate employees looks out of date, your dining room feels a little tired, your guests and employees are unexcited, or the brand could use some polishing to attract more diners.

We all know about "store blindness" – meaning your managers have walked the same dining room for so long that they can't see it anymore.

But what about "owner blindness"?

See your restaurant clearly and its revenue and profit will increase significantly. See it like a buyer.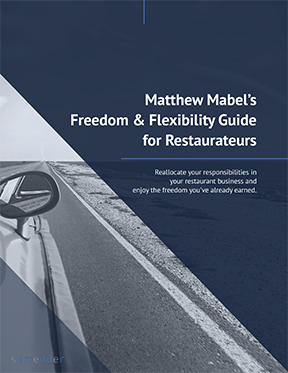 What's the point of owning a successful restaurant business if you don't have freedom?
Download Matthew Mabel's Freedom and Flexibility Guide for Restaurateurs to learn how to...
Step away for extended periods of time
Contribute to your community in a unique way
Spend more time with friends and family
Travel for weeks at a time
Split your residence at a vacation home for several months a year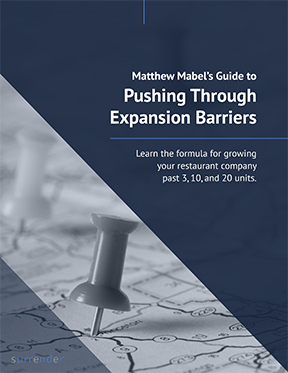 Want to grow your restaurant company past 3 units?
Enter your email address below to get our newsletter and the free guide to pushing through expansion barriers and mastering unit growth.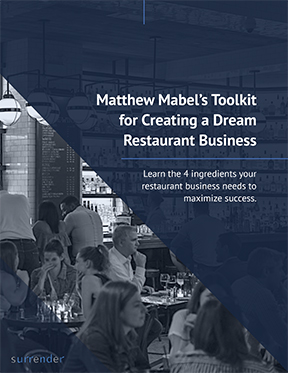 What would you rather own?
A good restaurant company?
Or one of the best restaurant companies in the world?
Enter your email address below to get our newsletter and the free toolkit to learn the 4 ingredients your restaurant business needs to maximize success.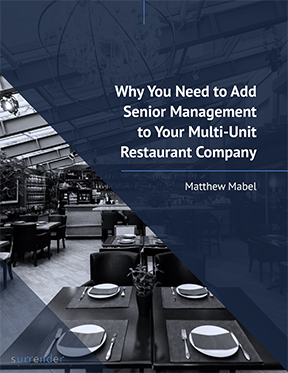 Want to get the most enjoyment from the success you've worked so hard for?
Want to maximize your net worth in addition to your lifestyle?
Enter your email address below to get our newsletter and the free guide to learn how to bring experienced senior management into your company.