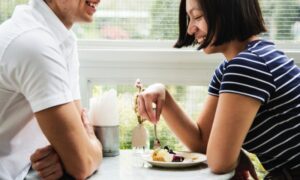 Once, at a client's weekly operations meeting, I waited and waited to hear someone speak the word "guest."

I heard about production, maintenance, organization, policies, personnel, money, and training.

Surely, one of the 10 experienced managers at this mature, legacy-brand, high-volume unit would talk about something they had done for a guest, something they had heard from a guest, or something that would make things better for the guest.

But that time never came.

Are you falling into the same trap? Do survival instincts you've honed over the past few years – years that forced you to work on keeping your business open, navigating government grants, and dealing with supply chain and commodity inflation – take you out of the habit of guest focus?

At that client, I gave them a rule to follow in future weekly operations meetings: No one was allowed to say anything unless they could complete their sentence with the phrase, "and the benefit for the guest is…"

This group's focus transformed – from administration to guests – and their once-plateauing revenue began to rise.

Take the Guest Focus Challenge

Cost management, HR, LOIs, purchasing, investor relations, construction documents, and financial analysis make up a large part of a restaurant owner's portfolio.
My challenge to you, though: Never complete a day without devoting time to the guest.
Set an example about guest focus for all of the people in your company, and support innovation and attention that bonds guests to your brands and brings them back more often.
That increases revenue and net worth (there's that financial analysis piece again).

Matthew's Checklist of Top 10 Guest Focus Restaurant Owner Activities

Dine in your restaurants, critically, and leave notes for the operators.

Single out an associate who exemplifies guest focus and great service.

Authentically praise somebody for great survey data or mystery shop data.

Join a pre-shift meeting and remind your team about the power of guest focus.

Acknowledge trainers for the work they do to prepare your people to make guests happy.

Talk to your guests. They want to know you.

Dine in a competitive restaurant and take notes about what they do better.

Devote time, energy, and money to modernizing your training systems into e-learning.

Start meetings with a conversation about guest focus before you move on to other topics.

At the end of your day, reflect on whether you devoted sufficient time to making guests happier.

Everyone looks to you for cues about how they ought to behave. When you adopt a steady stream of guest focus behaviors, people imitate you like a child copies their parents.

Guests, the only people who pay money into your business, become winners here.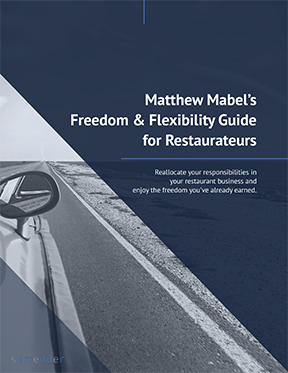 What's the point of owning a successful restaurant business if you don't have freedom?
Download Matthew Mabel's Freedom and Flexibility Guide for Restaurateurs to learn how to...
Step away for extended periods of time
Contribute to your community in a unique way
Spend more time with friends and family
Travel for weeks at a time
Split your residence at a vacation home for several months a year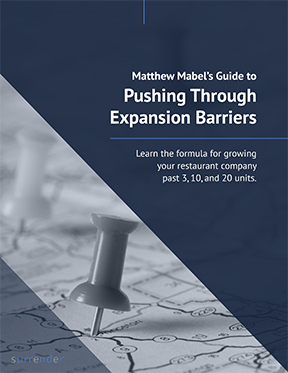 Want to grow your restaurant company past 3 units?
Enter your email address below to get our newsletter and the free guide to pushing through expansion barriers and mastering unit growth.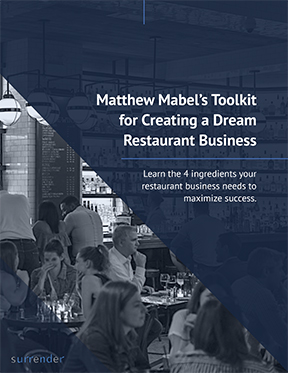 What would you rather own?
A good restaurant company?
Or one of the best restaurant companies in the world?
Enter your email address below to get our newsletter and the free toolkit to learn the 4 ingredients your restaurant business needs to maximize success.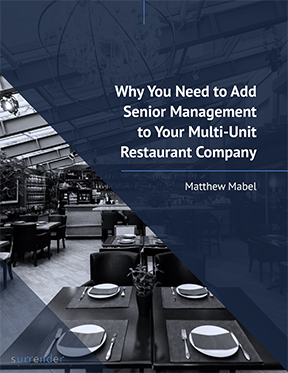 Want to get the most enjoyment from the success you've worked so hard for?
Want to maximize your net worth in addition to your lifestyle?
Enter your email address below to get our newsletter and the free guide to learn how to bring experienced senior management into your company.