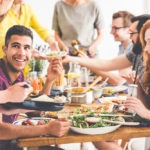 Walt Disney did not say, "If you can dream it, you can do it" – no matter how many Web posts and truckloads of World Market, hardware store and Etsy-sold canvas wall art attribute that to him.

The saying, "If we can dream it, we can do it" appeared at the entrance of Epcot Center's Horizons attraction, sponsored by General Electric. 17 years after Uncle Walt died.

So let's focus on that message.

If you want to operate with a culture that attracts guests and employees who authentically connect with your brand – giving you a critical edge on your competition – then start to aspire; start to dream.

Create a system that will direct the desired behavior of everyone in your organization in the chosen direction.
Matthew's 5 Key Culture Improvements
I continue to write to you about launching your 2023.
Next up? Defining an Aspirational Culture
Be Honest. Start by identifying gaps and any gaping holes in your culture. Being realistic about what your culture truly stands for and how many people in your organization live by it remains essential as you begin improvements.

Invest the Time to Define Culture. When done properly, your culture definition remains constant like a fixed rate mortgage. You won't be changing it every year. Take the time to distill culture down to a few key concepts – easy to remember and talk about and explainable to my 10-year-old.

Identify the Value of Culture. I asked a very successful industry-leading multi-unit owner how much of their business they attributed to culture. He said, "Oh, about 20%". So culture created 100% of profit. Wow. What does your calculation look like?

Use Smart Methodology. To be effective, you must have a multi-pronged campaign to educate your people – in print, in video, in conversation. Then make sure that people cite anecdotal evidence and examples become folklore that will teach others in the future.

Measure. If you don't go back and check, you'll never know if your culture produces the results you expect. Circle back to the value of culture. Find specific ways of identifying victories and opportunities.

Make culture work while you sleep and produce a version of mailbox money.

Have a system that reliably moves culture forward when you become busy doing other things.

Enroll the workforce and guests you must have to grow sales in existing units and build expansion units.

If you calculated the cost of not doing this (a number that does not appear on your P&L), you would be shocked.

Next week I'll write about the final of my 5 keys to a great 2023 plan: marketing.

Over to you. How do you explain your current culture? What size gap do you see between current and aspirational culture? How will you make aspirational culture real in 2023?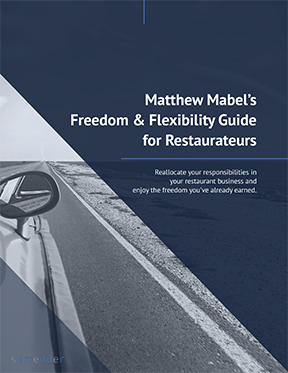 What's the point of owning a successful restaurant business if you don't have freedom?
Download Matthew Mabel's Freedom and Flexibility Guide for Restaurateurs to learn how to...
Step away for extended periods of time
Contribute to your community in a unique way
Spend more time with friends and family
Travel for weeks at a time
Split your residence at a vacation home for several months a year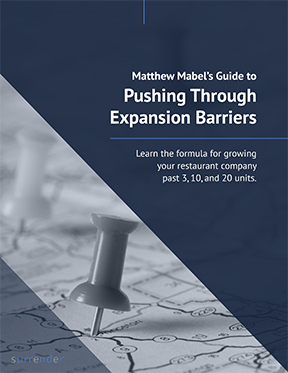 Want to grow your restaurant company past 3 units?
Enter your email address below to get our newsletter and the free guide to pushing through expansion barriers and mastering unit growth.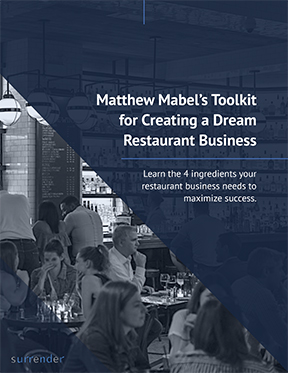 What would you rather own?
A good restaurant company?
Or one of the best restaurant companies in the world?
Enter your email address below to get our newsletter and the free toolkit to learn the 4 ingredients your restaurant business needs to maximize success.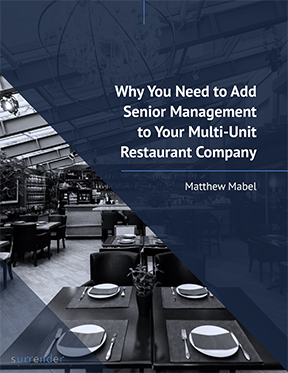 Want to get the most enjoyment from the success you've worked so hard for?
Want to maximize your net worth in addition to your lifestyle?
Enter your email address below to get our newsletter and the free guide to learn how to bring experienced senior management into your company.