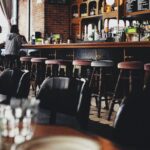 Are you working hard this holiday season – feeling the frustrated pull of your family asking you to peel a few days here or there so everyone can be together?

Or are you more like many of my clients, who have structured their business so that trusted and responsible people are able to run it – giving my clients the flexibility to enjoy time with the people they care about?

This week, I expected to have lunch with one of my clients. Then they postponed because they were going to be out of state visiting their grandchildren until after Christmas.

At first, I was disappointed. But then I realized the postponement of our lunch came as a result of my success. My help organized their company to give ownership an incredible holiday break.

(Don't worry – they rent their own house near their kids' house.)

Matthew's Four Factors to Freedom

Restaurant owners approach me in search of a way to enjoy the freedom they have already earned.
We address the following four issues to make sure their companies are set up to allow them to leave:
Senior Management Competency. Senior managers enrolled and employed in a company that doesn't rely on an owner are stronger than those who receive constant direction. So we educate or change them.

Information. You must have the right tech stack to stay in touch from afar. You need the same information your people use to maximize operations every day. One of my clients went to their vacation home for a month. No one heard from them. People in their company started to become nervous. Turned out the owner was simply watching all the numbers on their phone.

Systemic Culture. If you want true flexibility in your life, you can't "be the culture" (or anything else); the culture has to be ingrained and systematized. Another client told me, "I am the culture; I don't need to spend money on building a culture system." Then, two years later, they asked me what to do about the fact that the culture seemed diluted.

Trust and Opportunity. Like the half-full or half-empty glass, it depends how you look at it. Where your people trust, they see an opportunity to step up and show their capabilities. That's exciting. They do not become envious or resentful of your absence.
The beginning of the holiday season remains the perfect time to review whether you take advantage of the freedom and flexibility you have earned.

You've earned the chance to do that. Most people will never have that option.

So, over to you. How will you set up your company so you can have the freedom you have earned?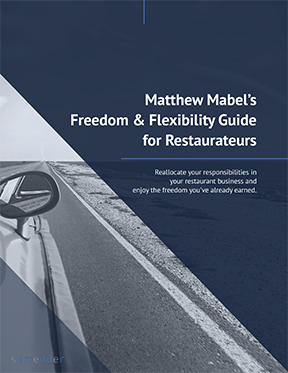 What's the point of owning a successful restaurant business if you don't have freedom?
Download Matthew Mabel's Freedom and Flexibility Guide for Restaurateurs to learn how to...
Step away for extended periods of time
Contribute to your community in a unique way
Spend more time with friends and family
Travel for weeks at a time
Split your residence at a vacation home for several months a year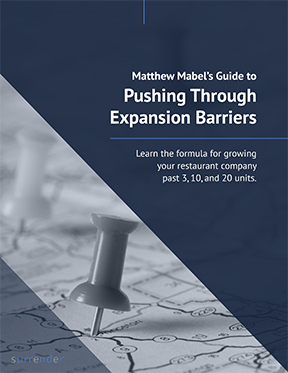 Want to grow your restaurant company past 3 units?
Enter your email address below to get our newsletter and the free guide to pushing through expansion barriers and mastering unit growth.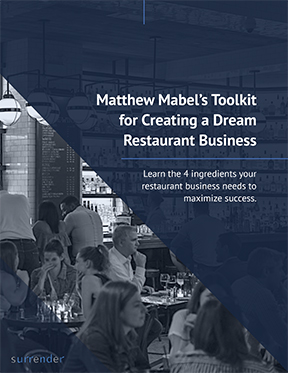 What would you rather own?
A good restaurant company?
Or one of the best restaurant companies in the world?
Enter your email address below to get our newsletter and the free toolkit to learn the 4 ingredients your restaurant business needs to maximize success.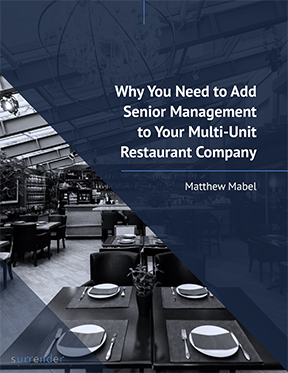 Want to get the most enjoyment from the success you've worked so hard for?
Want to maximize your net worth in addition to your lifestyle?
Enter your email address below to get our newsletter and the free guide to learn how to bring experienced senior management into your company.