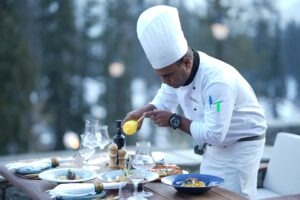 Where do you go for advice on building confidence, concepts, loyalty, professionalism, and taking smart risks?

You go back to high school.

The Texas ProStart High School Competition

Recently, as part of a team of 25 restaurant industry leaders, I continued my streak of judging critical thinking skills at the annual Texas ProStart statewide competition sponsored by the Texas Restaurant Foundation, where I am a past trustee.

We selected a team of high school restaurant management students who will represent the state at the National Restaurant Association Educational Foundation ProStart Invitational in Washington, D.C. on May 2-4.

There, the top five teams will receive college scholarship money.

These amazing, thoughtful, and committed high school students present their concepts, then expose them to a shark tank-like analysis in concept, marketing, operations, and menu.

Once they get through that process, they get to sit down with judges like me and see what they did well and where they can improve.

Helping these students understand their power, potential, genius, and capabilities always ranks as one of the most meaningful things I do.

On the drive home I thought about how I could do that every day and be happy, and how much I enjoy helping my clients in the same way.

What the Students Can Teach Us

It's a cliché that kids can be our best teachers, and that all we really need to know we learned in kindergarten.

But here are six things I learned from the students in this year's competition:

They can be unaware of their greatness until someone else tells them about it. When you tell them where they excel, they light up and listen – something they will remember for the rest of their lives.

They understand the labor shortage. Significantly, they talk less about labor efficiencies in their imaginary restaurants, and more about benefits like flexible scheduling, meaningful culture, and subsidized tuition.

They live in a time where seemingly every option exists. So they create mega-unique concepts like a Dubai-themed Mediterranean restaurant or a food truck that sells brunch wherever and whenever it goes.

They are willing to take risks to learn, create, and defend and grow their ideas – using their time to do something special, when they could be mesmerized by TikTok or hanging out with their friends.

Teams of three and four become stronger when they utilize everyone's skills. Some of the teams show up out of balance, with one leader dominating. (They lose points for this just like we lose momentum from this in our restaurants.)

Teams build up points in the competition not only for the quality of their ideas and decisions, but how effectively they communicate – just like we do. Selling ideas remains as critical as having ideas.
Looking at my list of takeaways from the Texas ProStart competition, what do they remind you to do today to grow your brands, your bond to guests and employees, and your net worth, and create great companies? Pay attention.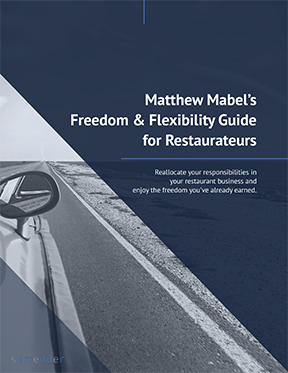 What's the point of owning a successful restaurant business if you don't have freedom?
Download Matthew Mabel's Freedom and Flexibility Guide for Restaurateurs to learn how to...
Step away for extended periods of time
Contribute to your community in a unique way
Spend more time with friends and family
Travel for weeks at a time
Split your residence at a vacation home for several months a year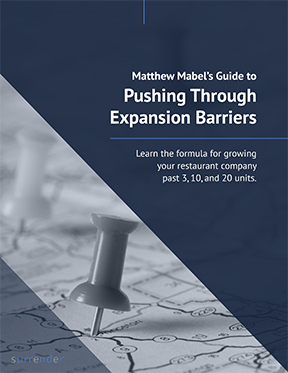 Want to grow your restaurant company past 3 units?
Enter your email address below to get our newsletter and the free guide to pushing through expansion barriers and mastering unit growth.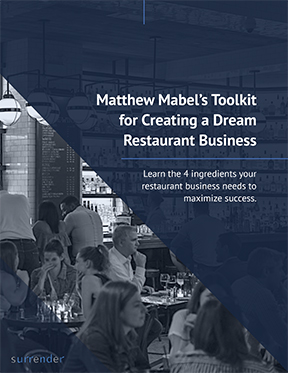 What would you rather own?
A good restaurant company?
Or one of the best restaurant companies in the world?
Enter your email address below to get our newsletter and the free toolkit to learn the 4 ingredients your restaurant business needs to maximize success.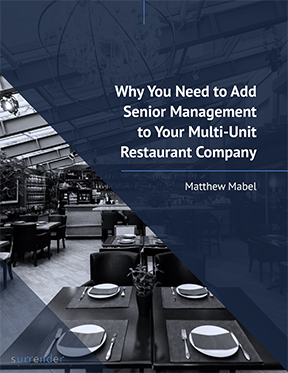 Want to get the most enjoyment from the success you've worked so hard for?
Want to maximize your net worth in addition to your lifestyle?
Enter your email address below to get our newsletter and the free guide to learn how to bring experienced senior management into your company.