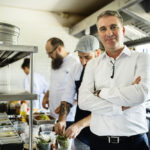 Live your own life, not someone else's.

Customize your life. You have the power to do that.

Most people who don't feel they have that option would be shocked that you don't choose to take advantage of it.

Do This Now

I can hear you laughing when I say that our industry is stable and calm.

One multi-unit owner I work with told me last week, "We won't commit to any more units until we see what the economy or the world does."

Another multi-unit owner saw the news about two different wars and told me, "Here we go; get ready for the whole thing to blow up!"

Experience tells me that the resilient restaurant industry will keep rolling under all economic conditions – once we have our concepts and value propositions right.

It may seem an odd time to ask you – an owner of a successful multi-unit independent restaurant company – to think about the "why" in your life.

Especially because you aren't currently scheduling much time for existential reflection.

So, make the time now.

Always Work in Your Self Interest

Creating strategy and tactics, I show people how to continually improve companies and give owners what they want.

Key steps to take if you are the type of person who focuses on…
Expansion: You have created something unique and want to bring it to as many as possible. Work from a strategy and plan that supports and invests in growth.

Net worth: You have a specific financial goal in mind, and you make decisions with that in mind. Understand that money remains a by-product of other activity.

Personal freedom: You never wanted a job, so don't give yourself one. Instead, create flexibility in your life. Your business operates primarily through other people.

Happiness and enjoyment: You want to enjoy every day, and you never want to be stuck doing things that don't make you happy. Operate only at your point of highest use.

Helping people: When you walk into one of your dining rooms, you see happiness and appreciation on the faces on your guests and employees. Your schedule reflects a focus on creating this every day.

Citizenship: Your brands make people proud of their community and neighborhoods. Make philanthropy evident and also build deep connections.

Retirement: Whether you expect to exit or retire in place, the path you pursue is clear and has a timeline.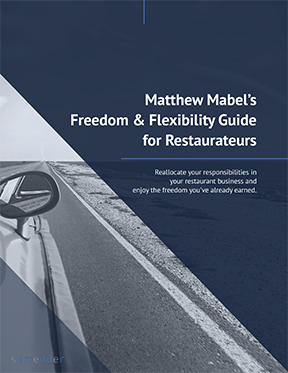 What's the point of owning a successful restaurant business if you don't have freedom?
Download Matthew Mabel's Freedom and Flexibility Guide for Restaurateurs to learn how to...
Step away for extended periods of time
Contribute to your community in a unique way
Spend more time with friends and family
Travel for weeks at a time
Split your residence at a vacation home for several months a year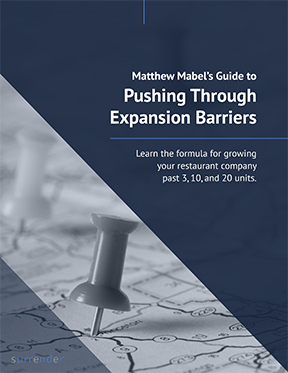 Want to grow your restaurant company past 3 units?
Enter your email address below to get our newsletter and the free guide to pushing through expansion barriers and mastering unit growth.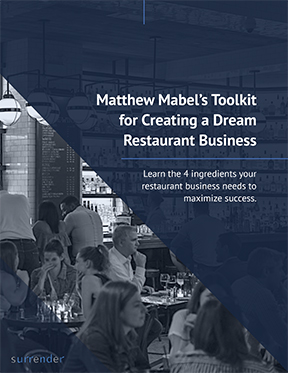 What would you rather own?
A good restaurant company?
Or one of the best restaurant companies in the world?
Enter your email address below to get our newsletter and the free toolkit to learn the 4 ingredients your restaurant business needs to maximize success.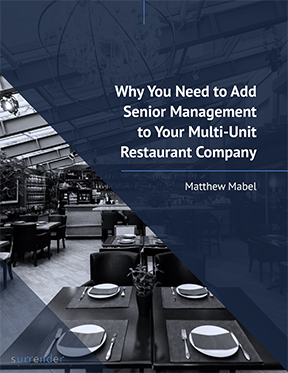 Want to get the most enjoyment from the success you've worked so hard for?
Want to maximize your net worth in addition to your lifestyle?
Enter your email address below to get our newsletter and the free guide to learn how to bring experienced senior management into your company.