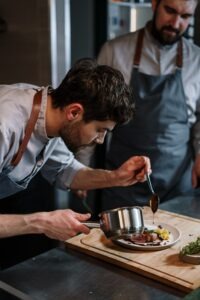 A lot of restaurant owners have that tired old American dream: Work your whole life, then sell your business and retire for good.

When my clients figure out the high cost of selling now, many see that dream as a nightmare.

You have another option.

Rather than selling your company, keep it – and let outstanding professionals or the next generation of the family run it.

Your profit stream will last well past the expiration date of whatever multiple of EBITDA you get by selling.

Successful restaurant concepts operating under great people can continue their decades of success for years to come.

And you can still go into the office for a few hours if you derive pleasure from that.

Or not.
 
 
Retiring in Place

Aging in place defines the process of growing old while staying in your own home instead of moving to a facility.

Retiring in place is the process of continuing to own your business while you enjoy all the other benefits of retirement – like freedom and flexibility, friends, and family, and bucket list pursuit.

Some of the most rewarding work I do bolsters current management or identifies new management to enable an owner to retire in place instead of sell.

The surprising part? Once you have a track record of success with your brands, you can retire in place at a lot younger age than you'd expect.
 
 
Make Your Current Leaders Better or Find New Ones

I have had phenomenal success in finding new leaders for my clients.

Despite the fact that hiring a general manager today feels as challenging as finding toilet paper in a grocery store two years ago, a large population of experienced multi-unit leaders remains available to run your company.

With so many leaders available, I look for someone with corporate experience as well as a successful stop at an independent.

Without a history of success with an independent restaurateur, I can't predict how they will navigate the sort of relationship they plan to enter into.

My technique has brought one of my clients "a leader who is the best employee I have ever had," another who has allowed my client to travel the world and not worry about his stores, and a third who just delivered their brands' best operating period in their multi-decade history.

Over to you. If retirement in place appeals, how do you start setting up your company so you can enjoy it and keep that profit heading your way? Hit reply to this email and I will help you.