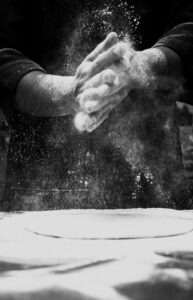 I've gone back and chosen five especially popular or meaningful posts from 2022 – a year of adjustment to new challenges and, on the whole, a successful year for the restaurants I work with.

My clients and my readers told me that these messages turned out to be the ones that most helped them and put them into action this year.

 
We have settled into a period of strength and confidence.
 
The professionals I work with have patiently listened to economists predicting a recession "any month now" for so long, yet they have continued to handle their business.
 
Whatever unanticipated event occurs in 2023, we have the experience, resilience, and collaborative spirit to deal with it.
 
As 2022 draws to a close, I want to tell you how much I appreciate the time you take to follow my work and share it with others.
 
Thank you for your trust in me!