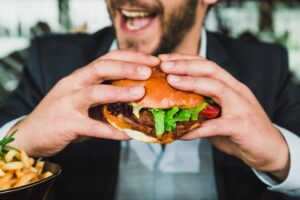 The smartest operators know not to let their business become a clinical trial for an experienced senior chain restaurant person who works for an independent for the first time. 

Instead, they leave that risk to someone else.

NEVER hire senior management unless they've had at least one successful stint at an independent company.  

This rule of mine simultaneously frustrates my clients (and the recruiters who work with them) and prevents hellacious calamity. 
 
Accelerating Results and Creating Ownership Freedom

More and more I find that my efforts to help owners turbocharge their results and create their own freedom revolve around establishing new senior management positions or changing ineffective leadership.

Together, my clients and I identify the needs and strategy of their organization, and determine which candidates rise to the required level.

Once one accepts an offer, I coach them and the organization on the leadership transition.

This is the fastest way I have found to improve my clients' conditions.
Too Risky 

Owners beg and plead with me to agree on hiring the corporate only candidate they fall in love with – but I remain that strong friend in the movie who warns them not to go beyond those first dates.

In artificial interview settings, applicants will convincingly explain that they long for the opportunity to be more influential, that they no longer want to be a cog in a machine. 

Most people don't really want what they ask for. 

They want the dream – like I did when the alarm on my phone went off this morning – with no experience in your reality.  

No one in the chain world experiences the wonderful things about the independent world: a relationship with an owner, a voice that gets heard, and the potential to implement improvements immediately. 

Without an understanding about how their relationship with a past owner of a successful multi-unit independent restaurant company worked (or didn't), there is no way to predict how a new one will look in the future. 
Save Yourself the Heartbreak 

Every owner shows up differently; their companies tend to be a reflection of their personalities. Adjusting to that requires a certain amount of emotional intelligence and ability.  

Like the owner who needs the sort of relationship that involves contact every day to understand progress. 

Or the owner who expects their employees to be mind-readers because the owner does not excel at communicating what they want.

When you hire for new senior positions or replace incumbents, follow my rule: Never bring in a chain person who lacks independent experience. 

Save yourself the heartbreak of a failed relationship that may come later. 

Over to you: What new senior management positions will rocket your results forward, and who on your leadership team may be past their "sell by" date and ready to be replaced? If you would like to consider using my successful process, schedule a free call with me and I will assist.