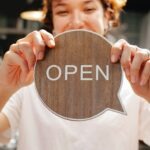 Why do entrepreneurs in the incubation stage understand the need for strategy more than many successful owners of independent multi-unit restaurant companies?

Recently I spoke at the DEC@Redbird part of The DEC Network in Dallas, which is dedicated to delivering access to resources, education, and guidance to give a boost to those small businesses and startups who might benefit from them.

I jumped at the chance to help people at the beginning of their path. I don't normally reach them in person in my career, which is focused on restaurateurs who have already had success.

Know What I Told Them

I gave this group of DEC clients in the restaurant, hospitality, and food space the opportunity to act on the same advice I give my clients.

For a reality check I provided guidance on a sense of the myriad issues that lie ahead.

To soothe the overwhelmed looks on their faces, I told them stories about many of my clients who started out as waiters, cooks, or managers and ended up creating incredibly successful companies.

Like the story of a waiter who went into management before he started to build an empire that today numbers seven high-volume units: On the difficult first night of operations of his initial unit he despondently reached for his cell and called his wife – lamenting that this ownership dream would likely die.

Then I pivoted to topics I work on both with my clients and my Restaurant Owner's Success Club members, and write about here:
Branding is your business
Culture must appeal to guests and employees
Know the numbers
Be in the habit of solving problems
Take care of yourself
Have intentional strategy

They Value Strategy Over Tactics

Toward the end of the session, I asked each participant to share their biggest takeaway.

The overwhelming response sounded completely different than anticipated.

I expected emerging entrepreneurs in the doing stage to lean in on tactics.

I was wrong.

"The most important thing I heard about today was the need for strategy," offered one participant.

The wheels of his brain? Turning. His path became clear.

"I am all over the place, just trying to get my product our there to anyone interested," added another, "when what I really need to do is stick to a strategy."

She had a great breakthrough moment of clarity. Her distractions? Eliminated.

This group of budding entrepreneurs, who haven't even opened their businesses yet, saw the value of something that many highly successful organizations are not great at: strategy.

Strategy Moves You from A to B

And if you can't clearly articulate your strategy in a simple message, and validate that you live it every day, you will fall behind competitors who have powerful and appropriate strategy and stick to it.

Over to you. Is your strategy clear? Random or intentional? What will the benefit be of defining your strategy, activating it through all your people, and making sure you do not stray from that path?

If you are not satisfied with your answers to these questions, click reply to this email and I will help.