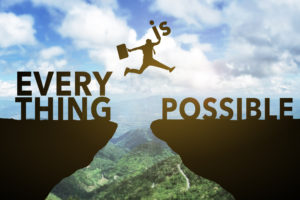 If you own a successful independent multi-unit restaurant company, your work life — and your whole life — ought to be a joy. That's how my best clients feel. This is the single most important thing I work on with my clients.
But not all their peers feel that way. Some are caught up in the minutiae of their business. Others worry a lot about things big and small. Still others have interests and hobbies to pursue but they just don't feel right devoting a great deal of time to things outside of their work life.
You are accomplished, influential, prosperous, and admired. You control your own schedule.  That is what other people see. So why don't you see it that way?
It is great to build wealth — for yourself and your family. But it is going to feel like a very long ride if you are not enjoying it. If you can't pull yourself away from food cost, landlord issues, and your competition long enough to take the afternoon or week off or work remotely from your vacation home for a month, you are missing out on the joy you deserve.
Four Keys to Joy
All my research points to four things independent multi-unit restaurant company owners do to open up those possibilities and make owning their company a joy:
Operate at their place of highest use. They have great and trusted people in place who actually run their business. They work only on the things they want to work on and enjoy.
Strong branding and culture. They know the optimal way to protect their asset and enroll guests and employees is to be clear and consistent about what their restaurants stand for.
Gratefulness and appreciation. They take time daily to appreciate the fantastic life they have created for themselves. They recognize that their complaints pale in the context of their success.
Outside interests. They have important interests and causes outside of work that they enjoy spending time doing. I have clients who love doing everything — from charity work to political, missionary, and community work all the way to training for a marathon, sailing, motorcycling, relaxing at their vacation homes, and immersing themselves in foreign cultures.
I invite you to consider how much joy your business gives you, how much of life you are willing to live without feeling that way, and what you are going to do about it.