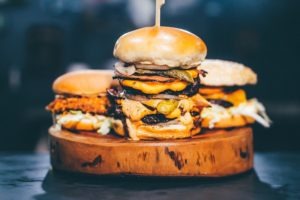 At some point every day, think about your cash position and borrowing ability.  
Imagine the letters C-A-S-H in red letters 12 feet high on your front lawn.
I know you have a lot of things to think about (and do), like running your partitioned and socially-distanced dining rooms, studying your newly-installed curbside to-go stations, encouraging employees to come to work (and guests to enjoy your food) – and keeping them both safe.
But no matter how much progress we make or lose at different times during this crisis, never forget to watch cash.
Understand your burn rate; consider how you use your PPP, EIDL, and other loans smartly; negotiate rent concessions from landlords.
Until the happy, sun-filled day comes when revenue and cost structures return to their old ways, never stop looking at these things.
Review this with your financial team, your CPA, and other advisors every week. 
Cash Then and Cash Now
On the nerve-wracked March night before Texas's shelter-in-place orders took place, I told my clients that the companies with cash reserves would be the ones that make it through this.
Still true today.
Last Tuesday, three months later, I clicked on Zoom's red "end meeting" button after a dynamic session with the powerful operators in my Restaurant Success and Survival Club.
My browser flashed with the latest information from Greg Abbott, Governor of Texas.
He said, "There's never a reason for you to have to leave your home. Unless you do need to go out, the safest place for you is at your home."
Read that again.
The more I read it the less I understand it. 
Recovery Does Not Happen in a Straight Line
I flashed back to when one of my clients asked if they should have an action plan ready for a possible second wave in the fall.
I was focused on the first wave still crashing.
The next day we saw many dining rooms experience a sales decline of 15-25% – one of the setbacks we'd always expected without knowing when.
Revenue shifted to to-go and delivery.
Friday we learned that bars were shutting down and restaurants were going back to 50% occupancy here in Texas.
Damage to the industry from this is almost completely psychological.  Very few restaurants have the ability to socially distance and attain 75% capacity. 
Restaurants need guests, not seats, and square footage.
Now we watch closely to see if those sales stay down, Stay at curbside/to-go, recede overall or recover. 
Prior to this, I saw a median of 70% of comp sales – now made up of a combination of to-go and dining room revenue – for restaurants in Texas.
A few brands reported lower revenue, mostly those dependent on daytime population for lunch or breakfast, and some of the people I work with achieved 90%, 95%, 100%.
Of course, current costs of doing business increased – paying eye-popping commissions to delivery "partners" and absorbing the cost of disposables of all kinds. 
Over to you. Keep working on to-go programs, marketing, the safety of your restaurants, and the new needs of your guests and employees.
Always remember: Don't ever back off on understanding your cash position.
See you at the finish line.