Red Mango to grow by up to 100 stores
by Steven R. Thompson / Staff Writer
Dallas Business Journal 8/26 – 9/1/2011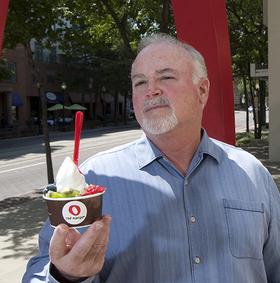 Last week, Steve Thompson at the Dallas Business Journal quoted me in his story about Red Mango's plans for expanding by 100 stores and the tart yogurt segment in general. If you are like me, you have spent more than your fair share of time in the new wave of fro-yo stores over the last few years. One of the interesting things about the segment in Dallas is that independents got here first and planted their flags like explorers coming from a foreign land. Then the chains arrived with massive artillery, branding and real estate. Remember when Starbucks came to town and killed off the local coffee houses? Didn't happen in fro-yo. There is something to be learned here about independents' relationships with their guests, how independents and chains can survive (in some cases, literally) side by side, and the evolution of this trend. A good one to keep watching.
Kudos to Barry Barron and Red Mango. The company is right where it needs to be for growth, and they are looking at non-traditional venues to do just that. At Surrender, we support corporate teams at critical junctures like this. The challenges of bringing in a new CEO tend to be magnified if your existing team isn't playing nicely with others. We work with leadership teams to understand their people better and to more effectively leverage their strengths.
By the way, in a recent follow-up story, the Dallas Business Journal noted that Red Mango has followed through on their intentions and just signed agreements with the San Diego airport and the University of Missouri.