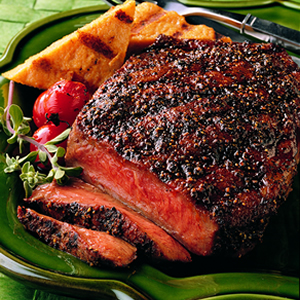 The best companies know that if their brand stands for something the consumer does not want, a lot of money is going to be spent propping that part of the business up. At some point, the company will become weary of doing so and seek another direction.
There has been a lot of talk about hotel restaurants around Dallas lately. Award-winning and engagement-inducing Nana at the Hilton Anatole has closed — to be converted to a steakhouse.  Luxurious-like-a-warm-bath Charlie Palmer at the Joule is transforming to Charlie Palmer Steak. At the W, edge-cutting Craft is closing, to be replaced by a more affordable and casual gastro pub.  So that's three hotel restaurants gone, and you would have been hard-pressed to have ever had anything but a great meal at any of them.
So what's going on here?  Yes, there is a trend away from fine dining, as consumers are more interested in lower price point, more casual, and local restaurants.  Sure, when a hotel is trying to increase its restaurant's capture rate, the number of guests who stay in the hotel to dine,  nothing sells like steak, especially in Texas.  But there's more to it than that.  In the '80s you could not get a local guest outside a hotel to walk across the lobby and eat in a restaurant, except at The Mansion on Turtle Creek.    Flash forward 20 years and you had to have a famous chef or national concept to be taken seriously.  If the Ritz had Dean Fearing, W needed Tom Colicchio, the Crescent Court had to have Nobu Matsushia,  Joule went out and got Charlie Palmer before the Hyatt put Wolfgang Puck high atop Reunion Tower.  Now we are entering a new period.
Why are those three otherwise excellent restaurants changing? It all points back to why they were established in the first place — branding the hotel property with a nationally famous chef as part of a hotel restaurant "arms race." With their brands firmly established, hotels are now moving on with restaurants that are more guest friendly and require less hotel executive time to be focused on the subtleties of chef-driven restaurants.  What you are going to see in place of these chef-driven restaurants are restaurants that still pique the interest of the informed diner without being extreme.  So their closing — while lamented by food critics, bloggers, and some diners — is not that big of a surprise, tragedy, or trend.
The end of that particular "arms race" should remind all business owners and operators to reflect on what is really important — their product.
There is a lot of competition out there, so it's a good idea to send a clear message to your customer. When you look around at your business, whether it's a restaurant, hotel or something completely unrelated, what's consistently valuable to your customer, and what isn't?
So . . . what does your brand stand for?