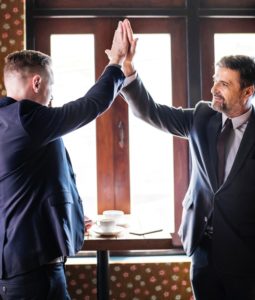 If you know me well, you know I am a positive and optimistic person.
But even I have to admit that, in this economy, finding unit-level management is brutal.
It is easier for me to find a VP of Operations, CFO, or COO for the owners of successful independent multi-unit restaurant companies who make up my client base than it is for them to find a manager.
Counterintuitive? Yes. But that's the world we're living in. Every downtick in the unemployment rate (and uptick in restaurant openings) makes it even tougher.
However, recruiting, enrolling, and educating great managers is not the end goal. Keeping them is the goal — and that's the goal of all my clients.
The last thing any operator wants to do is identify and develop top management talent for another company. If they walk, that is what you will be doing.
How Managers Make the Difference
Mike Cole, CEO and co-owner of i Fratelli Pizza credits the work he and I did with managers as one of the major reasons his company has grown from six to 16 units. That is huge!
At another client we decided to raise the criteria for management and dropped three points to their bottom line.  Three points!
So how do you handle this in your company?
No operator can afford to lose good managers, accept mediocre managers, or operate with open management positions. The cost of doing so does not show up as a line item on your P&L; but, if it did, you would be shocked at what it is costing you.
Four Top Steps to Retaining Management
All my research regarding management retention points to these four key factors.
Pay a little more. Great managers are making you money every day, so spending a little more on them is worth it. If you think you are paying your top talent more than they are worth now, you have the wrong people — or the wrong development path — in place.
Give them credit. The best owners (and operations and area directors) reflect success back to the leaders in the units. They focus the spotlight and make sure unit managers feel appreciated and honored.
Paint a picture of the future. Enroll them in your vision — whether that means culture, cause, community, additional units, or innovation in existing units. Rote will not satisfy the top people you want to retain.
Avenue for innovation. Assemble managers' best ideas and implement the ones with the best potential for success. Your people will feel more connected when you give them authorship of your restaurants' story instead of just asking them to read the book.
Retaining management talent is even more important than identifying it. If you want people to stick around, cement the relationships between your company and your top performers.