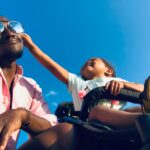 One of the most important and underrated aspects of success? Your ability to get away. 

Even before we start working together, my clients tend to already be successful beyond their wildest dreams.

Together, however, we make their businesses and lives even better.
 

Birth of the American Vacation

The Puritans were not big on vacations. Idle time and all that.

Finally, after the Civil War, the American vacation was born.

William Henry Harrison Murray wrote an influential book in 1869 called "Adventures in the Wilderness" and radically suggested people would feel better out in nature – hiking and relaxing.

154 years later, and your summer vacation and how it helps you and your business is my favorite topic.


Matthew's 3 Top Benefits of Getting Away
High-cut shoes with buckles don't look good on you. Following in Mr. Murray's footsteps, a change of scenery, time with family and friends, and a break from the routine become scary-good for anyone alive. That includes work addicts and leftover Puritans. So discover parts of yourself you forgot about (or did not know existed) and live a full life.

Creative renewal is as important as urban renewal. Working harder never makes you more creative. My best client strategy and tactics appear when I run at White Rock Lake here in Dallas. My greatest business improvement perspectives come when I am on vacation, "not working," and on a break from the routine. Don't sell yourself short: Significant ideas equate to gold.

It's better for your business when you leave. The idea of owning and leading a company does not mean it needs to be totally reliant on you. The healthiest companies have people who rise up and have their own great experience of being proficient, taking more responsibility, and creating great results. Set up your company properly so, when you leave and get out of their way, top people excel.
If you know me well, you realize that I show my clients how to enjoy the freedom they've earned so they can live flexible lives now.

The motto of my Restaurant Owners Success Club group coaching program? Dominate. Grow. Enjoy Freedom.

Summer break has begun here in Texas, and this is the launch of the summer vacation season.

My most frequent conversation? "Where are you going this summer?" and, "For how long?"

Over to you. If you don't have a great answer to those questions, get one. If you feel you can't leave for very long, we can change that.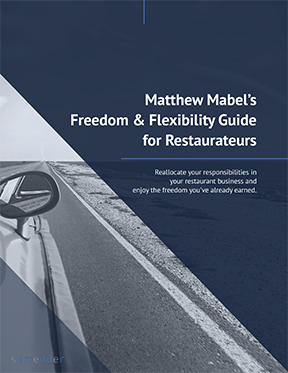 What's the point of owning a successful restaurant business if you don't have freedom?
Download Matthew Mabel's Freedom and Flexibility Guide for Restaurateurs to learn how to...
Step away for extended periods of time
Contribute to your community in a unique way
Spend more time with friends and family
Travel for weeks at a time
Split your residence at a vacation home for several months a year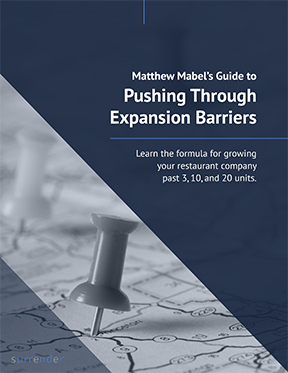 Want to grow your restaurant company past 3 units?
Enter your email address below to get our newsletter and the free guide to pushing through expansion barriers and mastering unit growth.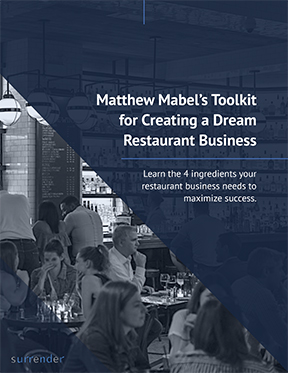 What would you rather own?
A good restaurant company?
Or one of the best restaurant companies in the world?
Enter your email address below to get our newsletter and the free toolkit to learn the 4 ingredients your restaurant business needs to maximize success.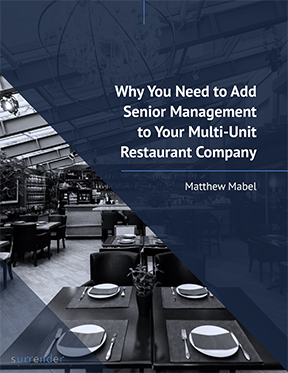 Want to get the most enjoyment from the success you've worked so hard for?
Want to maximize your net worth in addition to your lifestyle?
Enter your email address below to get our newsletter and the free guide to learn how to bring experienced senior management into your company.