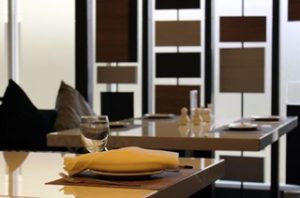 Now is always the right time to put together and start acting immediately on a great plan to increase revenue, profit, and the overall value of your successful multi-unit independent restaurant company.
You know what would make a huge impact in your business, because it has been sloshing around in your head forever.
This is the time not only to think about continuing what is going well but , more importantly, to work on the one big thing you have been avoiding — for years, in many cases — that would make a huge difference in your business.
Is Fear Holding You Back?
Your competitors are on top of this subject… but you are not. Thinking about it may create fear or put you outside your comfort zone.  Get going now!
For example, one of my clients has talked for years about bringing in a higher level of experienced senior management to work with their home-grown management team.
With my help in identifying the right people to hire and advising them through a transition of leadership — they finally did it.
The result? An overwhelming work load at ownership level was be lifted. Plus, the increased revenue and profit was be well in excess of the cost of making these changes.
While they were procrastinating, It had cost them a lot of money to not do this It was both a relief and an increase in net worth.
Another client had been running their restaurants for years — successfully and profitably — but did not have the confidence to grow.
They made the choice to build a platform for growth, in collaboration with me, and are planning aggressive growth for the first time in the 25-year history of their company.
That is exciting.
I have never met a business owner who does not know in their heart what they should be doing, but plenty don't know why they haven't even started. Here is what you can do.
Best Way To Initiate Action
Assemble your senior management team and unit GMs to develop a list of three to five items that could be real breakthroughs — things your competitors are doing that you are not.
Reduce that down, like a good sauce, to find the one that would make the most impact. Often it is the one you are resisting most.
Establish an action plan, including resources, objectives, and people who will be accountable for those.
Then identify what piece of this you can start now, to show your commitment to helping yourself.