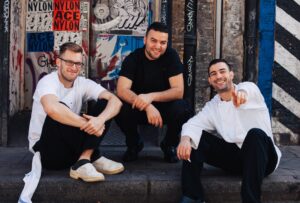 Today, we have to live with a lot of odd pairings – such as guidelines we need to follow that might (at first) seem contradictory.

An example? The need to be flexible and tolerant with our people (so they stick with us like lifelong fans of a local sports team), yet still be able to hold them accountable.

Doing both lets us meet goals and grow to achieve our business dreams.

Every day we balance new employee behavior related to the labor shortage with the realities of hitting our budgets, achieving, or exceeding our standards, and getting the results we expect.

I often meet restaurateurs who look at me wistfully and tell me things seldom happen as planned, or on schedule.

What happened? They gave their people goals and objectives, or the dreaded to-do list, but didn't have the discipline to hold them accountable for achievement.

The best operators have learned you don't have to sacrifice standards to be able to live your culture and stay flexible.

You can actually be nice to your people and also have a system that makes sure they meet commitments.

Accountability can be as simple as having your people shoot cell phone video of a shift meeting and send it to their Operations Director, or as elaborate as teaching General Managers how to lead corporate statement reviews.

When you implement your system, your best managers will realize that accountability makes them better and more valuable managers for the rest of their life.

 
Know Whether It Happened or Didn't
When I work with my clients – successful owners of independent multi-unit restaurant companies – we create management protocol systems that ensure people report on the results of things that happen every day, week, period, quarter, and year.

We do this while simultaneously building and measuring healthy cultures people want to be part of, and education programs that constantly make people better.

When implemented, those companies suddenly pivot and change from groups of sometimes-frustrated idealists to groups with powerful feelings of winning.

 
Two Deceptively Simple Stages of Accountability            
Make agreements. Set clear and concise global expectations with a timetable. Managers then reflect those expectations back to the people they report to, so they are on the same page.
Follow up on time. Guarantee that supervisors command respect from their reports by always having a deadline and results discussion whenever people come together, and never letting a deadline pass unnoticed.
Accountability is the difference between a restaurant company that slowly chugs along on momentum, and a restaurant company that innovates, grows, and creates opportunity.

It's the difference between doing things over and over year in and year out and achieving better results every year.

Over to you. Unsure how to foster accountability in your company? Click reply and I will show you how.