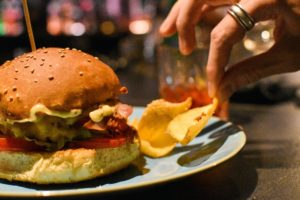 The COVID-19 crisis has segmented your guests into three distinct groups, each with different needs, wants, feelings, and thoughts – but all needing three meals a day.
It's like your three kids turned out so different; at dinner every night, one talks about their fantastic athletic achievements, another excels academically, and the third just wants to have fun.
To you, successful parenting will result in three happy lives – and you realize you can't treat each the same way.
To put your restaurants back on the path to steady, reliable, and substantial profits, you must address your service, offerings, and messaging differently to each of these groups.
To Go and Delivery
This dependable guest supplements dining room revenue to build a potent revenue stream.
Sick of cooking (and cleaning), they still feel safer at home.
To address them, you must continually invent new offerings, family meals, holiday meals (think Father's Day less than two weeks away), meal kits, and freeze-at-home meals.
If you have no offerings on your to-go list today that you would have considered completely unlikely (or crazy) three months ago, start creating them.
Then make the whole experience contactless, market it as a separate product, and capture customer information when they order.
Dining Room
This guest is the easiest to please right now; they just want to be waited on.
They're just thrilled to be out of the house and talking to someone other than their next-door neighbor.
So, reinforce their decision to dine out – both by keeping your restaurant as obviously safe as possible and by getting you and your staff to display an upbeat attitude during these guests' one-hour vacations.
In the past week I've seen restaurants with tables placed too close together, parties too big to be seated together, offering kids reusable menus, and one server wearing her mask around her neck.
Operators who allow this to happen risk the future for all of us.
Do the right things for guests who want to support your stability and survival, and bond with them.
The Unready
We don't see them, talk to them, or inspire them, which makes them our toughest challenge.
They stay home – cooking or heating or microwaving – and trading off intense culinary boredom for perceived safety.
Meaning your margins are sitting on their sofas watching re-runs on Hulu.
To rebuild your sustained profits, you need them to return.
The 90% economy may sound OK, but that 10% is a huge portion of your profits.
Put out a steady message about food safety, how seriously you take their security, and what you're doing to ensure positive dining experiences.
Before COVID-19, your marketing team would have updated their resumes had you asked them to address safety through social media campaigns – but not anymore.
What Next?
The most successful restaurateurs wake up every morning thinking differently about each of these guest types: to-go/delivery, dine-in, and unready.
To restore your profits and the value of the asset you have spent your life building, you need all three.
Over to you. How will you develop relationships and goodwill with each of these guest types?