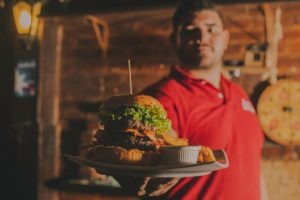 Are you and your organization clear on the difference between task and management?
Last week, I had three similar conversations with three different clients – all of whom own restaurants and companies anyone would envy.
It was like a hazy art film where, no matter where I went, I heard the same voices repeating the same words.
As I spoke about management vs. task each client looked at me with skeptical eyes (trying to figure out why I was messing with them), I realized that their lack of clear understanding of the difference was what was holding them back.
Each of these clients will realize their true potential only when their managers start acting like managers and actually manage their business.
It Takes More than the Owner to Actually Manage
Why would you want managers to spend a bunch of time on task?
I mean, other than the deposit has to be made, the forms have to be filled out, and laws have to be adhered to.
I won't argue with that.
But imagine interviewing an internal or external candidate in this tight labor market – someone being considered for management.
You try to fire them up by telling them about dealing with the bank, filling out forms, and complying with ordinances.
That sound you just heard was a candidate starting their car in the parking lot – bailing on that interview before it even finished.
Instead, you tell them about your great company, cool concept and culture, strong salary and benefit package, and the opportunity for advancement.
That's when you hire them and give them a list of tasks to learn.
Educate Them to Create Their Own Opportunity
At my best clients, I tell applicants, "Don't ask me about future opportunity; we will set you up so you can write your own ticket."
Think:
How do they increase sales?
How do they manage costs?
How do they interact with guests and the community?
How do they elevate the talents of their team?
Then ask yourself: How do you educate them so they make this impact?
Growing so many groups I have worked with over the years – from i Fratelli Pizza expanding from five to 18 units, or Anamia's Tex Mex from four to soon seven (and next more) units – always involves elevating the capabilities of restaurant managers.
Limitless benefits attach to putting time into educating and elevating all that talent.
And, as a byproduct, management retention goes up. That is worth a ton of gold on its own.
You realize your greatest potential and net worth only when managers spend time running their units like their businesses.
Over to you. What will you do to get there?