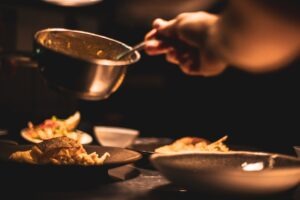 At breakfast before school one day last week, my eight-year-old daughter looked at me over her yogurt-covered waffles (her self-created entrée) and asked me a great question.
She asked what would make COVID-19 go away.
We've all asked the same thing.
As we usher in a new administration in Washington we can see (regardless of our politics) that a lot more needs to be done both to prevent the disease from spreading and to distribute the vaccines.
Just like a company with 1,000 restaurants in 50 states can do things no local company can, the new federal plan has a better chance of succeeding than our previous state-by-state approach that simply didn't work.
Assume Success
Against the fatigue you're feeling because of the length of this crisis, balance the relief you feel from PPP 2nd Draw, ERTC, and hope for the next bail-out package.
Work under the assumption that in Q3 or Q4 2021 – just a few months away, really – your business will return to (or exceed) its historical norms.
Are you feeling better yet?
My wish for you is that you are able to contact your inner optimist – even if doing so may not be enough to bring Hollywood movie-level happiness right now.
My best clients create strategy and implementation plans relating to what their business will look like after the pandemic.
They put their companies in contention to lead the industry out of this mess.   
Answer These Four Questions
What will your company, brand, and restaurants look like at the end of the pandemic?
How does that put you in a position to dominate and prosper in the coming years?
Who do you currently have onboard – but not truly all in – for your success?
What enhancements must you make now to take advantage of the coming revenue upturn?
The cumulative effect of what we have all had to handle in the past 10 months? Heavy.
No matter how good your attitude or energy level.
But even marathons have finish lines.
Over to you. What action will you take to cross that finish line?