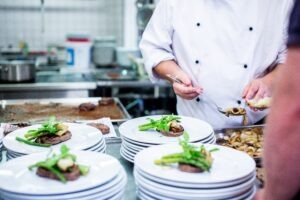 We now exist in the planning range for what happens to your successful multi-unit restaurant company after the pandemic ends.

Write that down on a post it note, or take a picture of it on your phone and look at it every day.

Take action on this every day.
 
Pay Attention and Don't Forget

When we study past recessions, we clearly see that companies who invested in and improved themselves in downtimes are the ones who profited the most on the upswing.

Every time we experience a downturn, we learn a lot, operate better, become smarter.

Operators who forget what they learned once the economy improves do so at their peril.

With the long-awaited PPP second draw and the opening up of Employer Retention Tax Credits to many of those who already reside in the PPP program, those paying attention have even more confidence to invest and get ready to dominate when the pandemic becomes history.  
 
A Massively Stressful Stress Test

The pandemic exposed strengths and weaknesses in every organization.

If you have not worked to correct the exposed weaknesses, you risk being left behind when the market takes off.

In this month's QSR Magazine Kevin Hardy interviewed me along with other industry experts about the following "4 Post-Pandemic Lessons from the Great Recession."
 
4 Permanent Changes
The end of the value proposition as the focus because guests want to treat themselves when they go out.
The rise of curbside, touchless, delivery, and to-go since guests want to be safe – and they've learned to love the convenience.
The way we show up as purveyors of safety in addition to food, service, and atmosphere.
The true bedrock value of our relationships with our employees and guests and the culture that fosters that.
Some voices, like Darden Restaurant CEO Gene Lee, think we won't be permanently changed – that, once the pandemic ends, the guest will feel motivated to return to their old habits and things will go back to the way they used to be.

I disagree.

The truth lies somewhere in the middle.

We are not going back to a feel-good nostalgia-drenched world of value propositions, dining rooms, keeping quiet about safety, and taking people relatively for granted.

The new things we have learned through the pandemic will be viewed as more important than they were on, say, March 1, 2020.

After facing business death last year – and seeing so many less-prepared operators lose their businesses – smart operators will hear that voice in their head and remember these COVID-related lessons permanently. 

Over to you. What have you learned about your brands and people during the pandemic? What actions are you taking to shore up your weaknesses to dominate in the future?