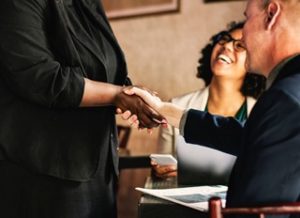 If you get 100 restaurant consultants together and ask them what they do, you'll probably get 100 answers.
So, if you are considering adding one to your team, how do you even know what you are looking for? What do you do?
First, you probably worry about hiring the wrong person.
Let's get the bad stuff out of the way first. These are some of the real comments I have heard.
"A restaurant consultant is a restaurant manager who does not have a job." Sad, but sometimes true.
"I had a guy in linen pants who used to come out here and tell me what to do." Note to self, do not wear linen pants.
"I know all about restaurant advisors — I have seen them speak at trade shows." Really?
Successful People Do Not Hesitate
Sure, there are ineffective people out there — but there are also plenty of extremely talented people who can collaborate with their clients to create jaw-dropping breakthroughs that would never have occurred without outside advice.
My clients — owners of successful independent multi-unit restaurant companies — are all extremely talented people who are confident enough and realistic enough to know they can't possibly know it all and will benefit from help.
Or, as my client Jason Boso (of Twisted Root Burger Co. and Truck Yard fame) says, "People who think they have all the answers ought to be working with you."
Five Top Characteristics of the Best Experts
My nearly four decades of experience have shown me that the five most important things qualifying anyone as someone you should listen to are:
They have done it. The transition from operator to advisor is a natural one for many. It is important that your advisor has real career experience.
Customized solutions. The best advisors develop custom solutions. They know the best solution for you is the worst one for your across-the-street competition.
It's all management. The ability to create highly functional management teams drives everything in your company. Compare that to creating systems that are simply a commodity. Without great management, systems will not stick. You will be back where you started.
Listening beats talking. The people who understand what you want — and create plans and actions to get you there and beyond — are of the greatest value.
Strategy beats tactics. Most people know what they should be doing, and they don't know why they aren't doing it. An advisor who creates strategy and removes blocks is the most valuable one you can find.
If you are looking to achieve results that would be impossible if you relied simply on your internal capabilities, bringing in an expert and using these guidelines is the best move for you.