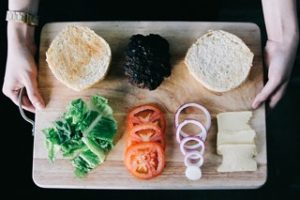 Imagine going to Whataburger and being told, "Your burger will be really good in a tortilla!"
Some of the biggest news in the industry in this part of the country came a week before last when supply chain quality control issues shut down 33 In-N-Out Burger locations and forced Whataburger and Raising Cane's to alter or remove core menu times.
The culprit? Apparently, dead yeast that prevented hamburger buns from rising — from one very stressed supplier who did not catch it in time. Ron Ruggless of Nation's Restaurant News interviewed me about this in his article, "Texas 'bungate' hits supply-chain weak spot."
Tune In to What You're Missing
Back when I owned nightclubs at the start of my career, my biggest concerns were whether guests would push back on my ground-breaking Corona pricing or if our DJ staff had the latest 12″.
Or whether the rumor was accurate that Jerry Lee Lewis, who was about to appear on our stage, had a broken arm and was wearing a cast (true story — it was hard for him to play the piano with one hand).
Now, long removed from the beginning of my career, I realize I was concerned about a lot of the wrong things. I should have concentrated on eliminating blind spots instead. When I advise successful growing multi-unit independent restaurant companies about how to build loyalty among guests and employees and elevate success in their businesses, that's one of the top ideas I share.
To find these blind spots, you cannot tune anything out. You need an organization that focuses on all the details and rotates people through different jobs. Rotating workers is imperative. There is a reason TSA rotates its airport staff to keep us safe (and separate us from our water bottles). Repetitive work leads to deterioration in focus.
Clearly, there was a huge breakdown at the bakery supplying all three of these restaurant chains. By now they have issued a mea culpa to these important restaurant partners, which risked losing a huge amount of business.
There is a good chance that someone (or more than one someone) has lost their job.
How Companies Maintain Sharp Focus
The best organizations use multiple outside perspectives to keep them focused. They use everything from mystery shoppers and guest comment systems, all the way to advisors, coaches, and consultants — not to mention a daily diet of reviews on Yelp, Foursquare, Urbanspoon, Zagat, OpenTable, and Local Eats.
Blind spots are human nature — and systems have failure rates. Your guests will forgive only a small amount of failure.
The best operators blend inside and outside information to make a constant stream of decisions and improvements.
Over to you. What have you done in your organization to eliminate blind spots? And what improvements have you been able to make as a result?