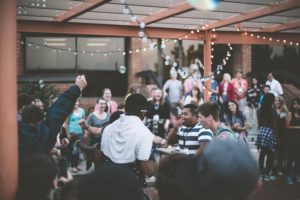 Owners of successful multi-unit independent restaurant companies often misunderstand the real opportunities to cement success and reduce risk going forward.
If you stop and ask an owner of a growing independent restaurant group, they will tell you that their number one concern is labor — and number two is competition.
Guests and Employees Want the Same Thing
What ties these two concerns together? It's the ability to attract people, whether associates or guests — and the opportunity to attract either one comes through building a strong culture and brand.
Here in Dallas — the cradle of casual dining civilization (and incubator of dining concepts for the world) — it seems like the phone rings every day with the details of another proven concept that is doing site selection in our market. The economy is strong, in-migration continues, and everyone wants to be here. You'd think the laws of supply and demand would mean there is a point when the market can't support so many good concepts, but that doesn't seem to be the case yet.
Why a Rich Culture is an Imperative
The common thread I see between successful concepts coming in is that their concepts are well thought-out, with a culture you can feel when you walk in the building. Think of Eureka and Public School 214, which are essentially the same restaurant — they offer similar menus and are even in the same building in West Village. Or consider Matchbox at Preston Hollow Village. Or Hash House A Go Go and Snooze . All are good examples of a tangible culture.
With the long march of competitors entering every good market, you are obviously not going to be able to maximize the value of your concept without it being clearly defined to the people who might work or eat there. It is going to be harder and harder to survive and prosper without that.
In my history of helping owners of successful multi-unit independent restaurants I have found that the following 4 steps are critical to developing your brand.
4 Key Steps to Developing Your Brand
Pull your team together and see if they can articulate what your culture and brand stands for.
If you are satisfied with the group's explanation, start looking for every point — small and big — to communicate it to current and future guests and employees.
If you are not satisfied with the answers you get, go back through a couple of rounds with your team until you are.
Then, retrain your team with the new culture definition, make it permeate everything you do, and go back to number 2 above.