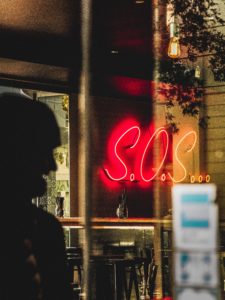 There are always concepts that are growing, prospering, and building impressive results, outpacing the market. Yours ought to be one of them.
For some others, something changed. Many long-time operators who had felt it was their birthright to see 4-5% annual increase every year got a surprise. The gains were not there.
Was it too many seats? Real estate developers emphasizing restaurants over retail because of e-commerce? A change in consumer buying patterns? More prepared meals from the grocery store or cook-at-home services like Blue Apron?
Never Settle for Average
An average restaurant is now satisfied with flat or very slow growth. But none of my clients ever came to me and told me the story of how they started their independent restaurant company because they aspired to be average or hoped one day they could be mediocre. And my best clients continue to have strong year-on-year growth.
The alarm was ringing, but some restaurateurs did not hear it. This was especially the case for some veteran operators who had good concepts, multiple locations, and had prospered by simply running them well — an achievement in itself.
The truth was, they were coasting: relying on market share to build their wealth. As market share shifted — because of consumer tastes, a more knowledgeable and informed diner, and competition — many operators started to see slowed growth, no growth, or (in more than a few cases) the dreaded sales declines that erode enthusiasm, excitement, momentum, and net worth.
If you are one of these operators, or want to avoid becoming one, the cure for stopping coasting syndrome is to take a critical eye to all the aspects of your restaurant that drive revenue. Be prepared to update and make changes. One restaurateur who is experiencing this told me, "Everyone is slow right now; this is not the time to spend any money." They had it backwards: It is smart to invest in your future — and the worst thing you could do is not invest enough to protect yourself.
4 Steps to Annual Revenue Increases
Examine everything inside the four walls that impacts revenue. Adjust where necessary.
Consider your branding, segment, and market share. Also make adjustments.
Determine why people choose to come into your restaurant — and the easiest guest type to attract in the future.
Tailor your efforts outside the four walls to capturing that guest and turning him or her into a regular.