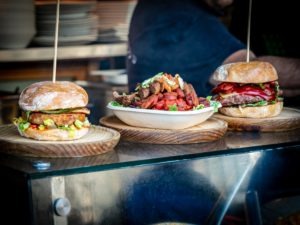 The COVID-19 crisis has spread chaos throughout your top line, bottom line, life's work, savings, and future.
While you think deeply about repairing those things, never forget how this has impacted the managers and staff who make your business go every day.
What you say to them – and how you talk to them – dictate the future culture and success of your organization.
You have a choice between building a positive bond with your people or alienating them permanently.
In the current COVID-19 (and eventual post-COVID-19) world, how you handle this differentiates winning brands from losing brands.
Managers
Three Insights:
Your managers feel stressed, too. They know your business currently operates with non-sustainable revenue and costs, and all sorts of new risk.
They have their own families, kids, relatives, neighbors, and friends to think about as they navigate this crisis.
They're doing their best to keep the level of hospitality and quality high, while they read about how their teams classify as essential workers and are, thus, at relatively high COVID-19 risk.
Five questions for managers:
How is everyone at home?
How do you feel when you come to work every day… and when you go home?
What do you do to relieve the stress in your life and stay strong and optimistic? How can we help you do that?
Do you know how much we appreciate what you do to keep our restaurants going?
Can you see a future when we feel back on top, having learned the great lessons of how to navigate this crisis?
Staff
Three insights:
They're more focused on what they take home than what you take home. Paychecks feel solid, and so do off-the-charts tipping percentages.
They live with an uncertain future where their jobs could evaporate in an instant – and they're also concerned about how their families, kids, relatives, and neighbors, and friends cope.
The severity and disruption of the pandemic prompt consideration of the big decisions in their life. Are they working at the right place and in the right industry?
Five questions for staff:
How is everyone at home?
Has the crisis changed your thoughts about working in the restaurant industry (for better or worse)?
Do you feel safe when at work? How can we help you feel safer?
Do you feel satisfaction from extending hospitality and comfort to guests who really need that right now?
Do you know how much we appreciate your willingness to represent our brand and take care of our guests during this difficult time?
Be a Great Leader and Reach Out
The most successful restaurateurs spend time every day talking to managers and employees – masked and in person or talking on the phone, texting, or on a video camera.
This creates a long-lasting imprint.
Over to you. How will you use these questions to connect with and honor the people working for you and protect the future of your business?