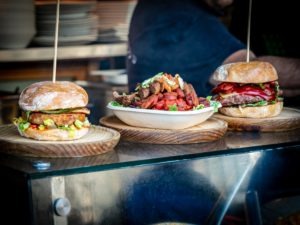 The past few weeks have been a violent wake-up alarm that ended fleeting dreams of "best-case" COVID-19 scenarios.
Negativity and challenges can be overwhelming.
Like me, do you have strong feelings about the missed opportunities that have made this crisis much worse than it could have been?
Instead, focus on the indicators that tell you the day will come when you feel better than OK – much better.
Three Indicators of Your Future
1. Your guests appreciate your restaurants.
This awful mess has put a spotlight on how guests feel about restaurants they frequent.
You wouldn't be receiving such goodwill if you owned hardware stores, car washes, or grocery stores.
The biggest example of this? The heartening feelings related to supportive guests rallying around restaurants who have had to close units for a day to make them safe after an employee tested positive for COVID-19.
There's been a lot of caring – and not much "Karen."
99% of customer comments have been positive.
There has been no decline in revenue because of these unavoidable incidents. None.
2. A strong effort exists to get you more financial help.
Congress re-convenes this week, meaning more tax benefits, programs, and money could be coming your way.
Someone always occupies the last place in line, however, so, if you have not yet gotten your PPP and EIDL money, do that now.
And support the National Restaurant Association's Blueprint for Restaurant Revival and let your representatives in Washington know you expect them to vote to make it happen in a one-click process here.
We have learned to live with the uncertainty of the future while being organized, together, and represented.
If you have not yet joined your restaurant association after what they have done for you over the past four months, do that, too.
3. You've learned a lot about your power and abilities.
Over the past four months, you have handled more than you ever could have imagined – so much so that you identify with protagonists in science-fiction movies.
In reality, you have enough strength to handle whatever you encounter.
Whatever made you a successful restaurateur before the pandemic still belongs to you.
Continue to use those talents to give yourself, your restaurants, staff, and guests the opportunity to put this all behind them – whenever that happens.
When you focus on the temporary nature of this crisis, the goodwill of your guests, help from the government, and your innate talent, you can know that these three factors will lead you back to owning a vibrant and successful business.
Restaurants that were popular, highly profitable, and professional before the pandemic will thrive after the pandemic.
Over to you. What do you focus on to give you momentum, confidence, and optimism about the future?