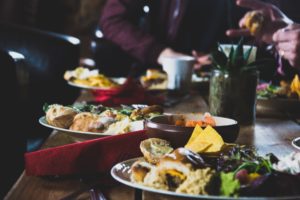 First-time restaurateurs need all the help they can get! But their perspective can also help you.
In Restaurant Business Magazine, I was interviewed for an article: "9 Key Considerations When Opening a Restaurant." Written by Benita Gingerella, this piece is designed to make the "tough" process of opening a restaurant easier for first-timers.
Look Through Fresh Eyes
If you own an independent restaurant company, you may be able to remember when you were a first-timer opening your first operation.
You dreamed about being successful, capturing the hearts of guests, and attaining notoriety (and the cash flow and net worth that comes with it).
Now, you may not be dreaming very much. You may be thinking about how to punch three-quarters of a point out of food cost and how you are handling overtime laws for managers.
You have probably made so many decisions over the years that you have eliminated good ideas that don't conform with your world view.
Some people get into our business who, frankly, don't belong in business. Others connect with their guests and create a lucrative future for themselves.
We all have a story of new restaurants we were certain would fail, but we were completely wrong. There is a fondue restaurant 10 minutes from my house. When they opened decades ago I rolled my eyes — but they're still there!
So allow me to give you this invitation to dream, be naïve (like many first-time restaurateurs can be), and recapture some of what got you here.
You could come up with a breakthrough idea.
Here is what you can do.
Five Steps to See Your Brands Through the Eyes of a First-Time Restaurateur
Step back with your management team and think, "What would we do if we did not know better?"
Assemble five good ideas that are possibilities for each of your brands.
Reduce that down, like a good sauce. Pick the one with the most appeal.
Commit to its implementation and assign resources to it — both money and people — along with a timeline for accountability.
Enjoy the best of both worlds — the world of experience and the "what if" world of the first-timer. Then repeat this process.