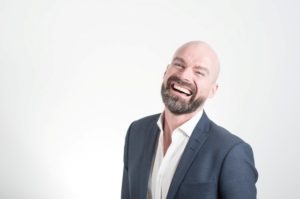 Do you know what a "five-tool baseball player" is? It's someone with speed, arm strength, good fielding ability, and the ability to hit for both average and power. Put all those tools together and you have a player custom built for success.
To succeed as a restaurateur, though, five tools just won't cut it. There are 12 you must master to have the company and net worth of your dreams.
Luckily, your career is likely to last longer than the baseball player—so you have time.
Why Your Company Is A Reflection of You
Branding & Culture
Business
Choosing Employees
Concept Development
Food and Beverage
Leadership
Management
Marketing
Self-Awareness
Service
Site Selection
Systems
No one starts their career with all 12 areas covered. The more you learn, the stronger you and your company become. You can have incredible success in our industry with just a few of these covered.
But, for the ultimate success and stability, you need them all.
In my work with owners of growing multi-unit independent restaurant companies, much of what we do bolsters the pieces that have not  been mastered.
When companies have the whole package, they surpass their goals and grow with mitigated risk without stress or drama.
Your company is a reflection of you. If you are great at something, your company will likely be the same way. Conversely, if you are not strong in an area, your company won't be, either.
You owe it to yourself to bolster your blind spots to have the strongest company possible. Until you do this, you are limiting your own success. Who wants to do that?
Three Cases Resulting in over $1 Million in Increased Profit
One of my clients is among the top concept people I have ever known. They work with me to balance that strength in concepts with the business side—and, as a result, they are now making the kind of money they deserve.
Another client is incredible at food and beverage, but lacking in management and leadership. We changed that—and their unit count jumped from single digits to double digits. Net worth tripled.
A third client is a very solid operator, but the ability to keep their brand current, their culture vibrant, and their marketing effective has eluded them. We worked to change course, and turned around a negative guest count trend at their 30-year-old concept.
Over to you. Pick your three best tools from the above list—and three of your worst. What are you going to do to bolster the ones at the bottom and build significant new results in your organization?